Easter Clubs and Events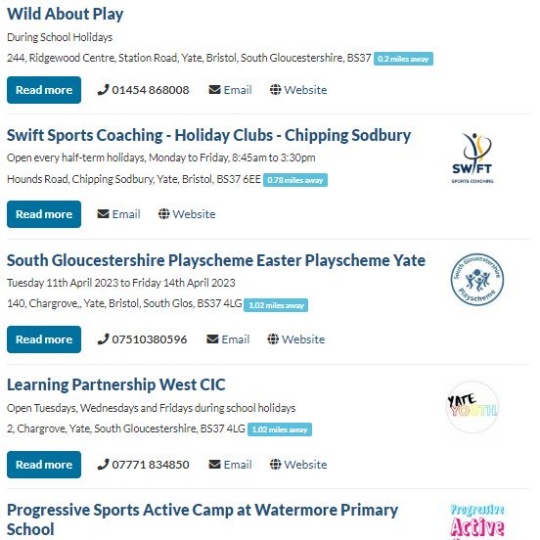 South Gloucestershire Council are providing Easter Holiday Activities and Events for families living in South Gloucestershire.
This provision is FREE for those children and young people that are ELIGIBLE for benefits-related free school meals.
You can search the local events here - https://find-information-for-adults-children-families.sou...
Please select 'read more' for individual activity booking details.
For full information on the HAF programme and further support available to families, click this link www.southglos.gov.uk/HAF
Please note If you have any queries please email: HAF@southglos.gov.uk mailbox.
Here is a photo of some of the events available!
Kind Regards
Child and Family Team at Tyndale Primary