REMINDER: OPEN DAYS THIS WEEK!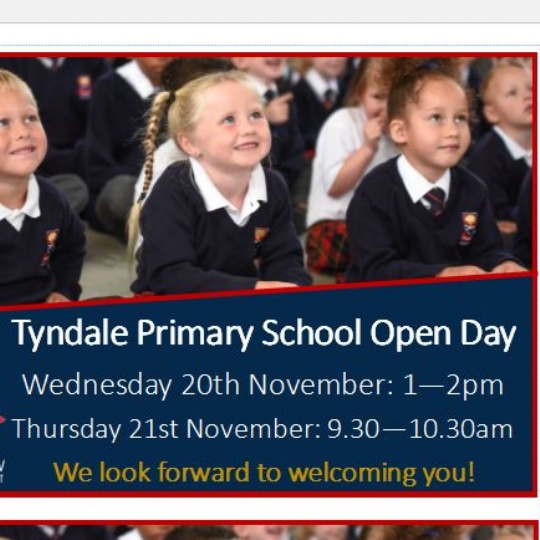 Open Day Reminder! - please share to any parents looking for a school next September!
Come and see the new changes at Tyndale Primary at our next open day! You don't need an appointment, just come along to one of the dates and times that suits you. There will be opportunity to take a tour of the school during lessons, ask any questions you might have, hear about our enrichment programme and how we celebrate excellent behaviour. We look forward to seeing you there!