Learn an Instrument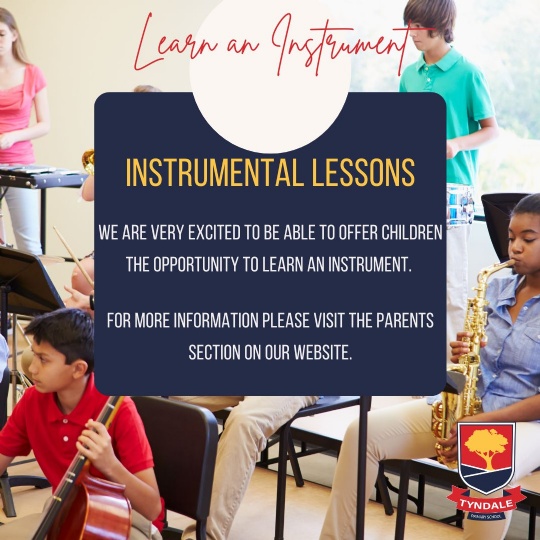 Learn an Instrument - Instrumental Lessons
From September, we are excited to be able to offer children the opportunity to learn an instrument. We will be using the services of South Gloucestershire Music to provide music provision to all the children who wish to have lessons. This means that South Gloucestershire Music (West of England Music Alliance) will be your direct contact with regards to instrumental lessons and invoices.
Tyndale Primary wholeheartedly supports any child who wishes to learn a musical instrument, firmly believing that this will help to develop their general listening skills, coordination and motor control, self-confidence, personal responsibility and social interaction as well as their general enjoyment of music. We actively encourage students to become involved in music.
Please click here to register your interest to start in September in small group or individual instrument lessons. We are very excited about offering instrumental lessons to our children!