Safeguarding Team Changes
Tuesday 5th September 2023
Safeguarding Team Announcement
Dear Parents and Carers,
I regret to inform you that Mr Powell will be leaving Tyndale Primary School on the 29th September 2023. Mr Powell is pursuing his love of Early Years and will be joining Clifton College in their Nursery department. We'd like to publicly thank him for all of his hard work, dedication and support for our families. Mr Powell, you will be missed by pupils, parents and staff in the Tyndale Family and we wish you the best of luck!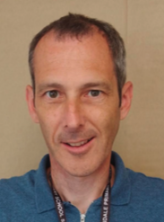 Changes to the Safeguarding Team
I will remain as the Designated Safeguarding Lead (DSL), and Mr Crouch (Deputy Headteacher) will remain as DDSL (Deputy Designated Safeguarding Lead), there is no change there.
Ms Bisset will be continuing her hard work leading PSHE (Learning for Life), Maths and Assessment and due to this, will no longer be on the Safeguarding Team.
Ms Rubery will be continuing her fantastic work supporting families and leading on attendance and for this reason, will not be on any safeguarding posters.
Lydia Greenwood, the Safeguarding Lead at Greenshaw (GLT) has recently been supporting us at Tyndale, and I'm pleased that she will continue to do this following Mr Powell's departure to add capacity to our team. You will see Ms Greenwood on our safeguarding posters from 1st October 2023, who will be an acting DDSL.
An advert for a Pastoral Manager will be advertised shortly, where we look forward to welcoming a new member to the Tyndale family.
Safeguarding Communication
May I take this opportunity to reinforce that ONLY members of the Safeguarding Team (Mr Powell, Mr Crouch, Ms Parkhouse and Ms Greenwood) are able to discuss safeguarding and confidential disclosures and updates with parents/carers.
This means, if any information is attempted to be shared that is deemed sensitive by a member of staff who is not in the safeguarding team, they will end the conversation and hand this over to the safeguarding team, who will be in contact with you.
If this happens, please do not think that we do not want to listen/support, we want to do exactly that. However, to allow us to do that effectively, it is vital that you are speaking with a member of the safeguarding team, who is best placed and trained to support you and also, because we take your family information and the confidentiality that surrounds this seriously.
I would like to thank you for your continued support. If you have any queries, or would like to discuss this further, please do not hesitate to contact me.
Kind regards,

Ms K Parkhouse
(Headteacher)