Audio Clips for Letters
Tuesday 26th September 2023
Audio Clips for Letters
From now on, all letters we send you will be accompanied with an audio clip that you can play which will read the letter to you.
We hope that this will not only help our families who struggle with literacy but also speed things along as we appreciate how hectic family life can be!
Look out for the logo below on news articles we send you and click play. It's as simple as that.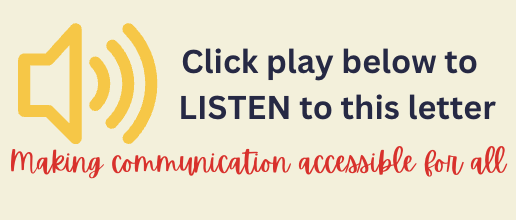 As always, communication with our families is our absolute priority. If you have any ideas that might help us do this better, please do not hesitate to get in touch.
Kind regards
Ms K Parkhouse
(Headteacher)