Ofsted Inspection Outcome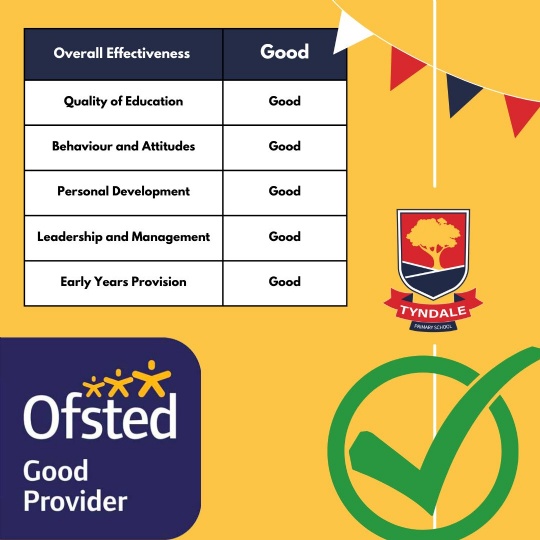 Outcome of our recent Ofsted inspection.

We are a GOOD school in ALL areas!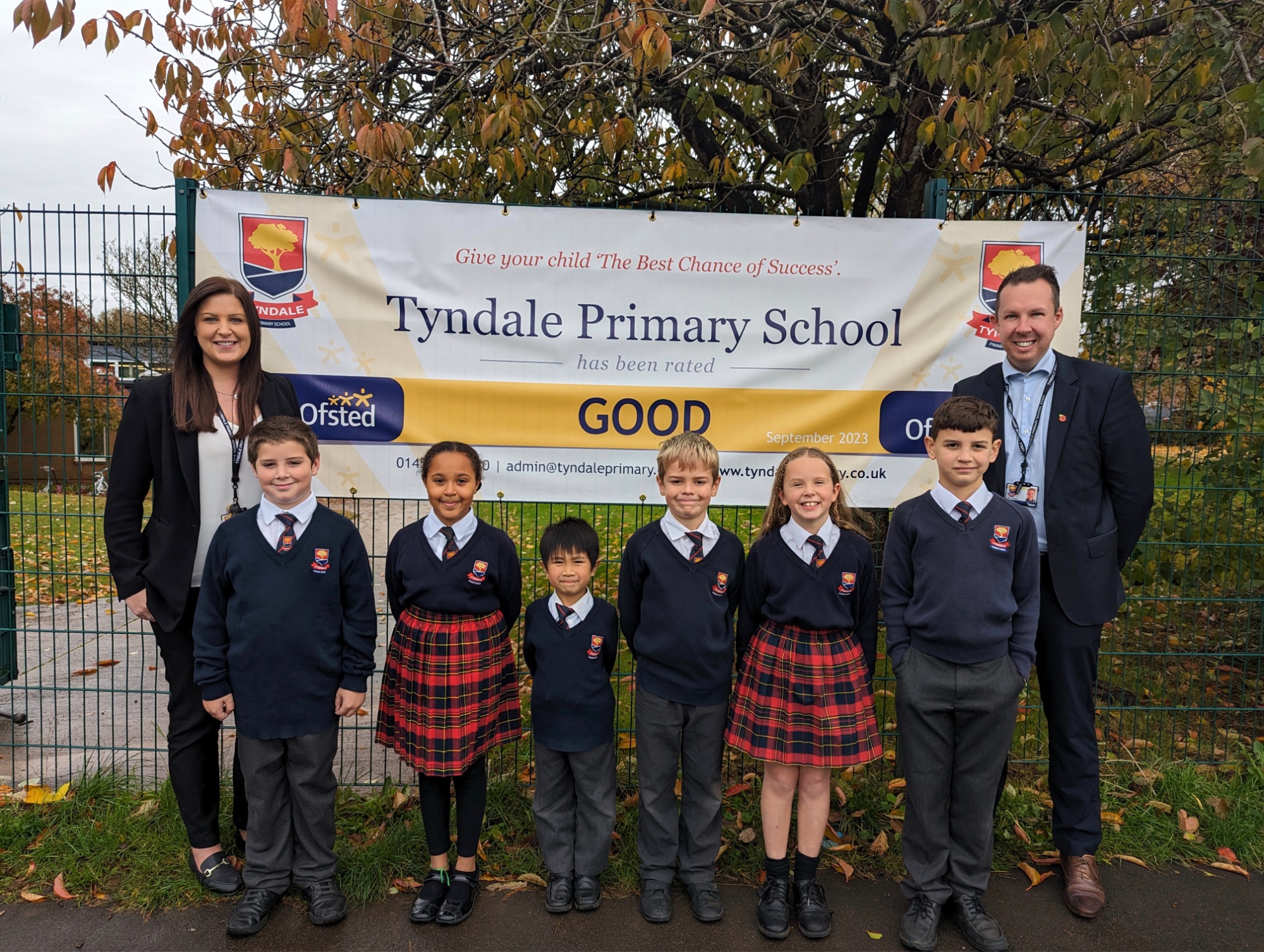 We have been on a rapid improvement journey and we are delighted about this significant achievement and so very proud of the whole school community. The Tyndale Family are committed to continuing the trajectory of the school improvement work so that the community of Yate can be confident that Tyndale Primary provides the very best primary education provision.
We hope you are as pleased as we are and join us in sharing and celebrating this fantastic news!

Please find the report below for your attention.