Tesco Community Grants PRogramme - Tyndale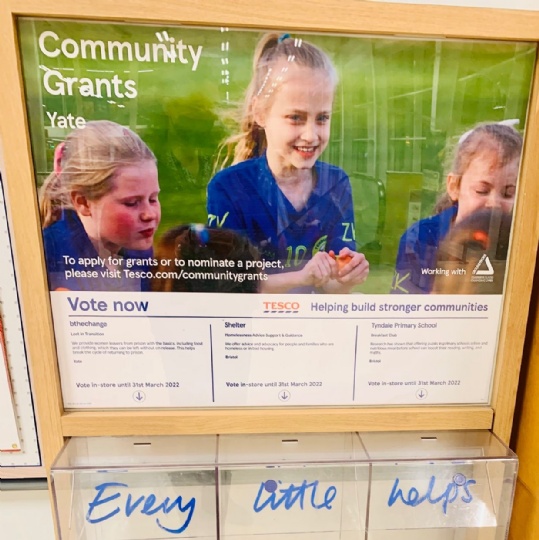 Have you spotted the Community Grants programme in local Tesco stores yet?
How to vote for Tyndale:
After each shop, take a blue token which is located at the tills. For self-service checkouts, the tokens are located in the picture shown. After the checkouts, you will find the Community Grants display, where you can place your blue token in the Tyndale box to vote for our school.
At Tesco Extra in Yate, the display is located opposite the escalator, by the books.
Thank you so much for all your support for voting for our Tyndale project - Tyndale Breakfast Club!