Y2 & Y6 DT projects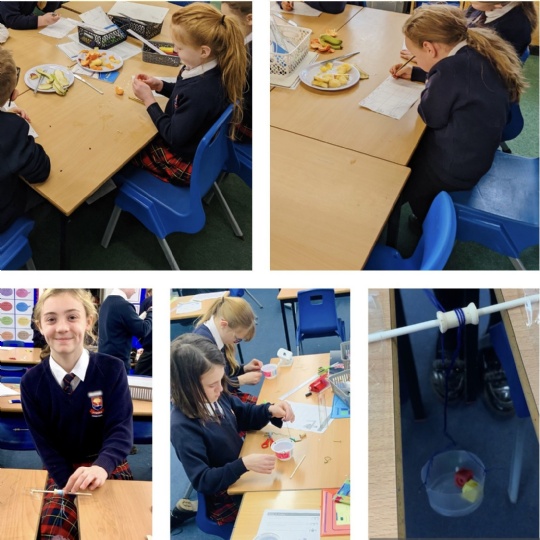 Pupils have been loving their recent DT projects!
Year 6 have used their knowledge on mechanical systems to create their own pulley system. They have shown resilience by making adjustments to their design in order to create movement.
Year 2 have had fun cutting, slicing and chopping fruit ready for tasting. They are currently designing their own fruit salad and need to decide which fruit they would like in it and why.