Litter Pick Board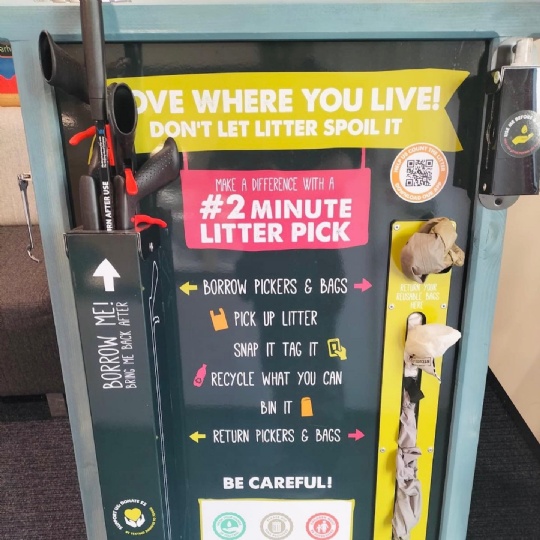 Our school has been accepted to be the custodian of a litter pick board this fortnight! This is a fantastic opportunity for pupils to achieve their bronze Environmental badge by helping to keep the local area tidy!

The clean station is an A-frame board with an outer holder for litter pickers and an integrated holder for reusable carrier bags. Pupils can take a litter picker and a bag, fill it up with litter and then dispose of the litter in nearby bins or recycling points. Carrier bags and litter pickers are to be placed back into the holder ready for the next user.
The station will be available after school, located at the top gates for a fortnight. Please note it will tidied away at approximately 17:30 to be stored in a safe place overnight.
We would love to see photos of pupils collecting litter posted to Edmodo!