Free tickets to SS Great Britain and Museum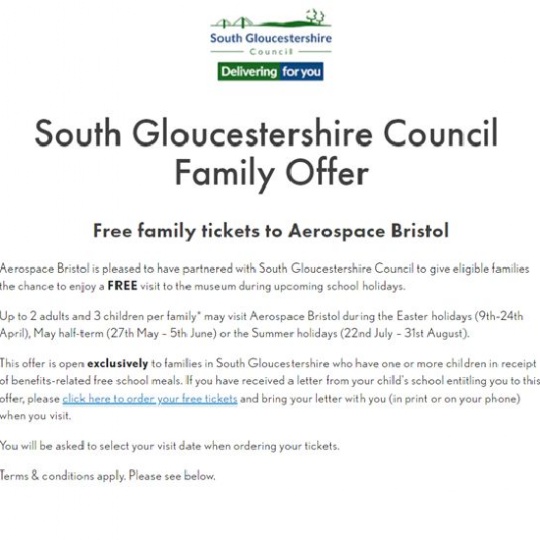 In addition to the Holiday Activities and Food (HAF) Programme, South Gloucestershire are offering free family tickets to visit the SS Great Britain ship and Bristol Aerospace museum!
Both offers are for families who have one or more children who are eligible for benefits-related free school meals.
What a fantastic opportunity! The offers are all available on a first come, first served basis. Please see the terms and conditions on each.
https://www.ssgreatbritain.org/south-glos/