Free Holiday Club - Elim Church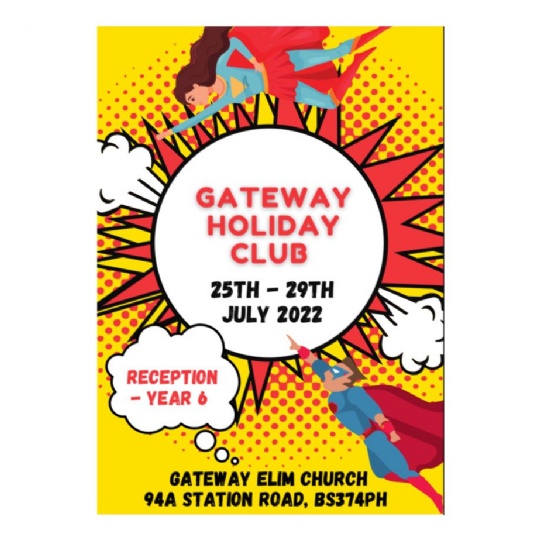 Gateway Elon Church are running a free Holiday Club on the 25th to the 29th of July, between the hours of 10am and 12:30pm.
The Holiday Club is aimed at primary school pupils and will take place at the Gateway Elim Church.
The theme of the Holiday Club is going to be 'Superhero's', and their desire is to provide a space for the children to have an enjoyable experience, and a space where we can simply provide something of value for our community.
To register your interest, you can either contact the church office, or use the online form below:
https://forms.zohopublic.com/zohonotebook2103/form/EventRegistration/formperma/7x3qG4bZ5zNgUnHfb3RSMoTaFWh798XJ-ZtVpePCjvM