Harvest Assemblies 19.10.22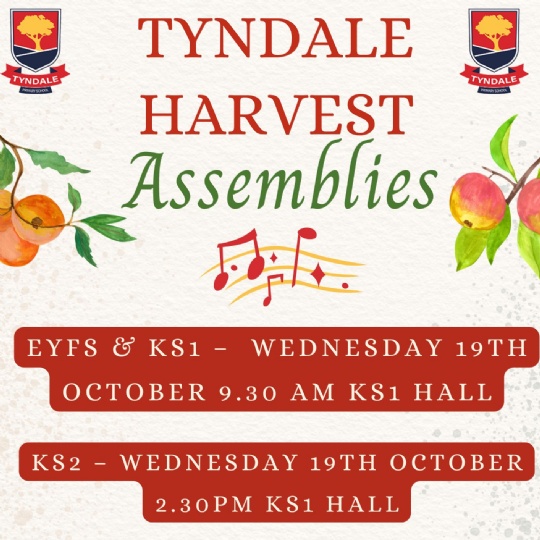 Our pupils have been busy practising Harvest songs ready for our upcoming Harvest assemblies!
Both assemblies will take place in the KS1 Hall and entry and exit will be via the red fire doors.
We are collecting harvest donations for our local community hub and have asked them for a wish list of produce that they currently need. They have asked specifically for tinned goods, pasta, rice, cereals and staple items like tea and coffee.
If you can spare a small donation, we know it will be gratefully received in these difficult economic times.
Please send your harvest produce to school with your child on Monday 17th October or Tuesday 18th October ready for our Harvest Festival Assembly on the 19th October.