Attendance and Absence Reporting
Attendance and punctuality are key school priorities here at Tyndale Primary School.
We work in partnership with parents to remove any barriers that impact on children attending school every day on time.
Outstanding attendance starts with our curriculum, where we plan knowledge-rich lessons so that children want to come to school to learn. Teaching staff build relationships with children and families so that we can provide an emotionally predictable learning environment where everybody feels a sense of belonging.
Please speak to a member of staff if you would like any support in ensuring your child has the best chance of success by attending school every day on time.
Classroom doors open at 08:35 for all children to be in class, seated, ready to learn by 08:40.
In line with the guidance of the Department of Education & South Gloucestershire Council, Tyndale Primary School will make a referral to the local authority for Fixed Penalty Notices (FPN) to be issued where more than 10 sessions (5 days) of unauthorised absence are recorded in 7 school weeks (70 sessions).
Please see the following link for information from South Gloucestershire Council.
At Tyndale Primary School we firmly believe that all pupils benefit from outstanding school attendance. To this end, we will do all we can to ensure that our pupils achieve maximum possible attendance and that any problems that prevent full attendance are identified and acted upon promptly.
In order for a pupil's attendance record to be deemed very good, it must be 96% or above:
100% - Outstanding Attendance
96% - Very Good Attendance
94% - Good Attendance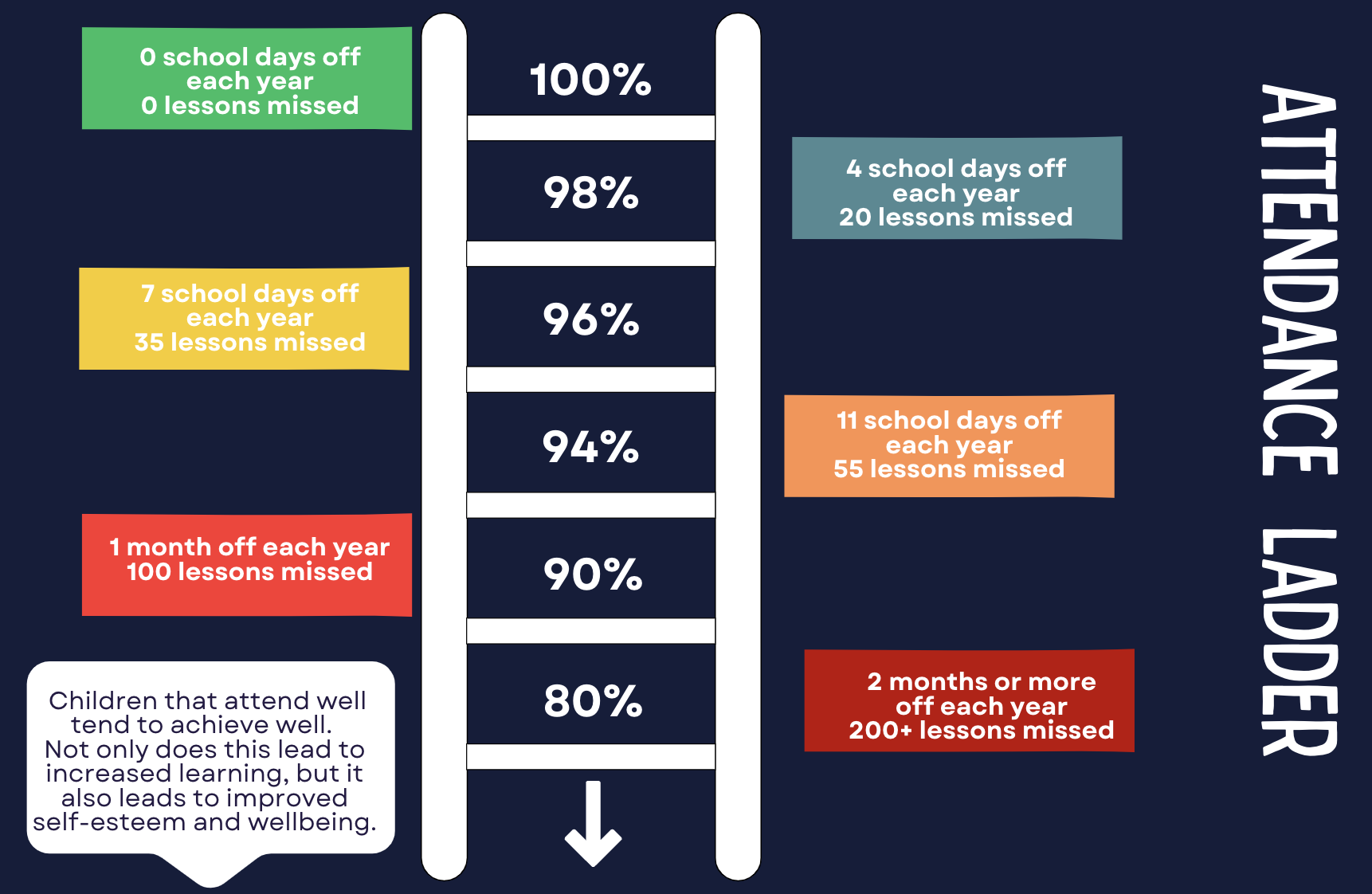 Absence
If your child is too unwell to attend school. Please telephone the school office on 01454 867 180 before 08.40am to inform us.
We closely monitor attendance and pupil absence. Our attendance policy can be found here.