Contact Information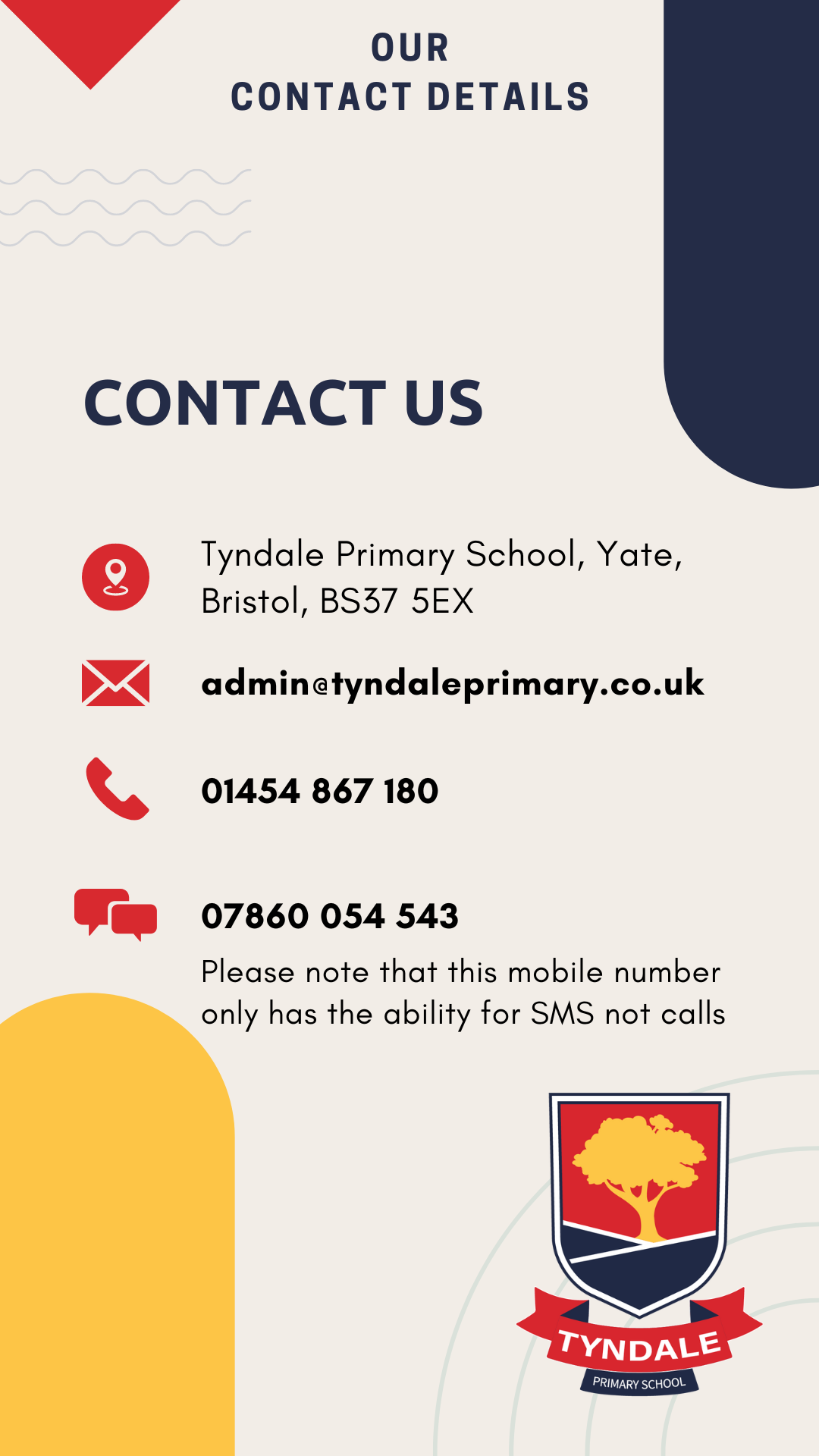 Address:
Tyndale Primary School
Tyndale Avenue
Yate
Bristol
BS37 5EX
Telephone: 01454 867 180
Email: admin@tyndaleprimary.co.uk
Please address enquiries to Ms Holden (Senior Administrator) or Ms Jefferies (Administrator) or Ms Parkhouse (Headteacher)
---
Headteacher: Ms K Parkhouse
Deputy Headteacher: Mr L Crouch
SENDCO: Ms H Smyth (please contact via the school office email - admin@tyndaleprimary.co.uk and put 'FAO: Ms Smyth or SENCO' in the subject)
Chair of Governors: Ms M Hutton. Contact via the clerk to the governors.
Health and Safety Lead: Ms K Parkhouse (admin@tyndaleprimary.co.uk)
A paper copy of the information on our website can be provided free of charge. Please contact the school office.