Music
Intent
At Tyndale, our Music Curriculum intends to inspire creativity, self-expression and to encourage our children on their musical journeys as well as giving them opportunities to connect with others. We hope to foster a lifelong love of music by exposing them to diverse musical experiences and igniting a passion for music. By listening and responding to different genres and musical styles, finding their voices as singers, performers and as composers, this will enable them to become more confident and reflective musicians.
---
Approach
Each Unit of Work comprises the of strands of musical learning which correspond with the national curriculum for music:
Listening and Appraising

Musical Activities

Warm-up Games

Optional Flexible Games

Singing

Playing instruments

Improvisation

Composition
3. Performing
In addition to our Music Curriculum, we support all children to learn a range of instruments from years three to six. We offer four programmes (free of charge) of instrumental learning through whole class ensemble teaching. The programmes offer children the opportunity to learn an instrument from four different instrument families.
Year 3 - Strings: violin, viola, cello and ukulele
Year 4 - Woodwind: clarinet, Jsax, recorder, fife and flute
Year 5 - Brass: cornet, trumpet, trombone and french horn
Year 6 - Drumming: samba and djembe
Children are able to hire (free of charge) an instrument of their choice from years three to six. In addition, we offer instrumental (individual and group) lessons to children. To learn an instrument in a small group or individually, please click here.
Music Whole School Curriculum Map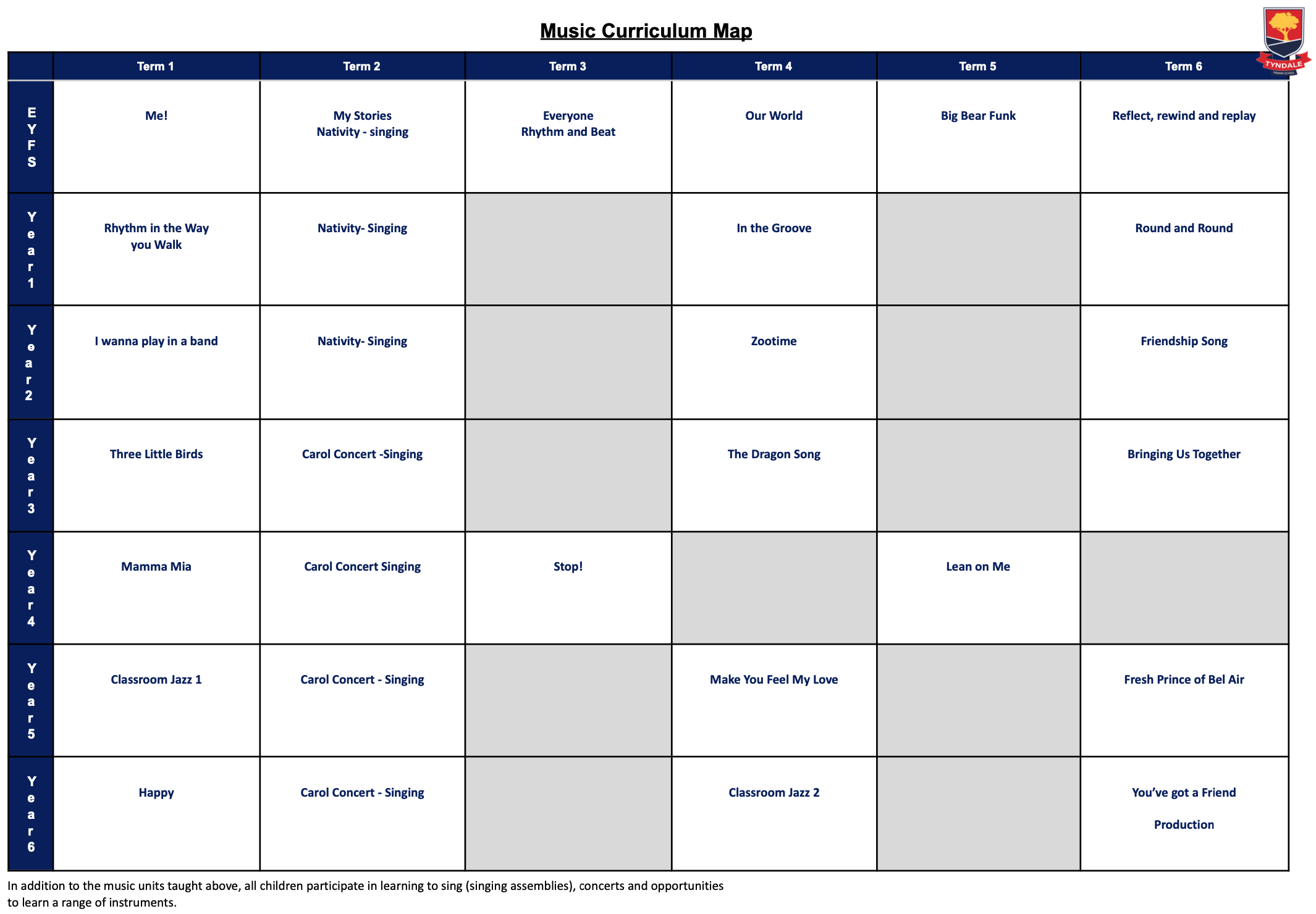 Music Skills Progression