PE
Intent
At Tyndale, our intent for teaching Physical Education is to give children the tools and understanding required to make a positive impact on their own physical health and well-being. We want all our children to experience a wide variety of sports and physical skills which will enhance lifelong fitness and life choices.
---
Approach
We know that it is through PE and sport that children learn and build their resilience. It is through sport that children learn that the more they practice, the more they improve. They also are encouraged to note their personal best rather than to compare themselves with others.
Physical education is taught by breaking down the skills and teaching these explicitly through modelling and plenty of individual and small group practice.
Physical activity features predominately in our playground. Children are offered plenty of physical resources to play with and physically challenge themselves with. We run daily sports clubs for children to attend. In addition, children complete a daily mile.
PE Whole School Curriculum Map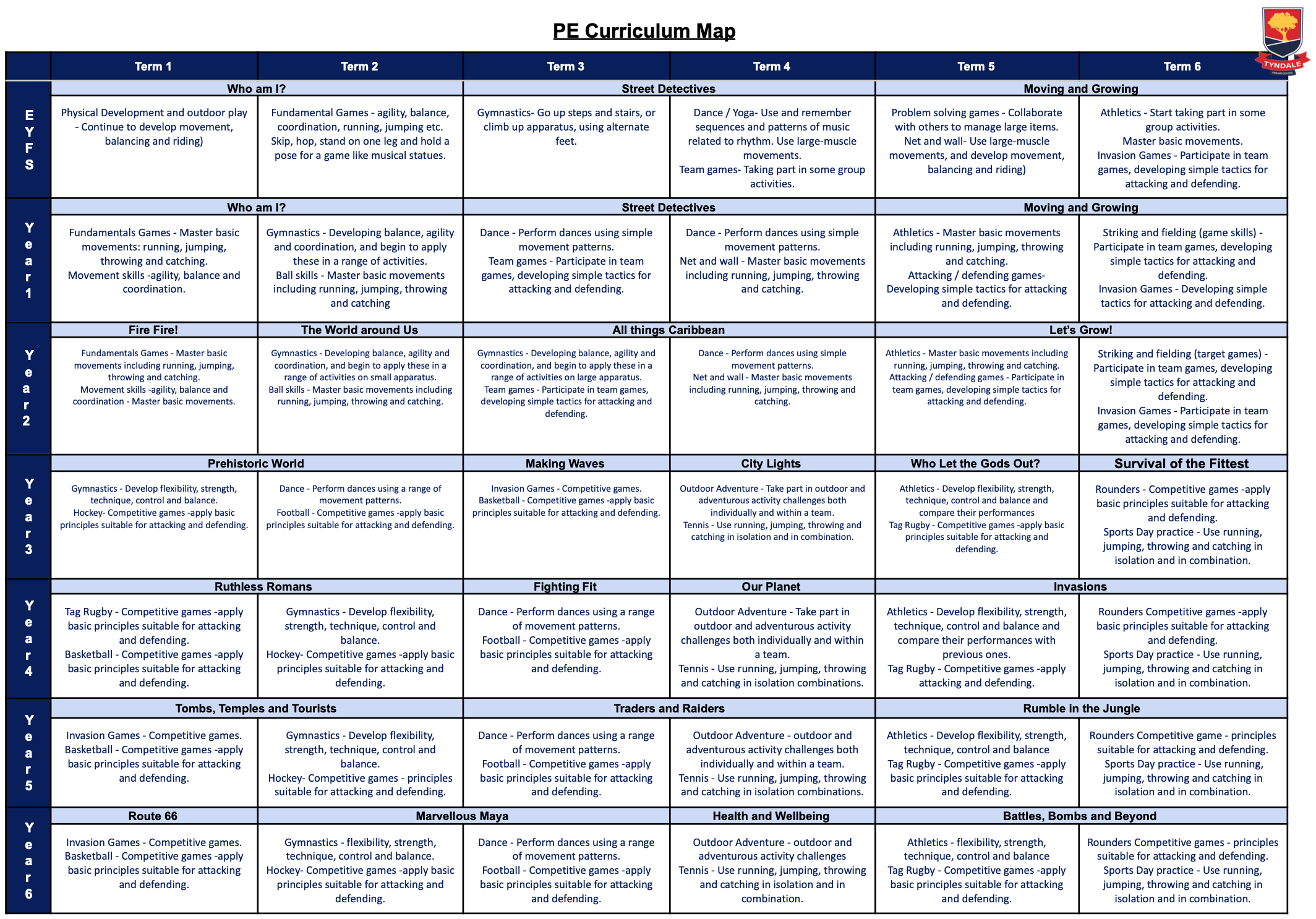 PE Skills Progression