Parent Feedback March 2023
In March 2023, at our Academic Review Day, we asked you to give us some feedback about how we were doing and what we could do to improve.
Thank you to all the parents/carers who took the time to share their opinion with us!
It's only fair that we show you what the responses were and what we're doing as result of your feedback to improve further.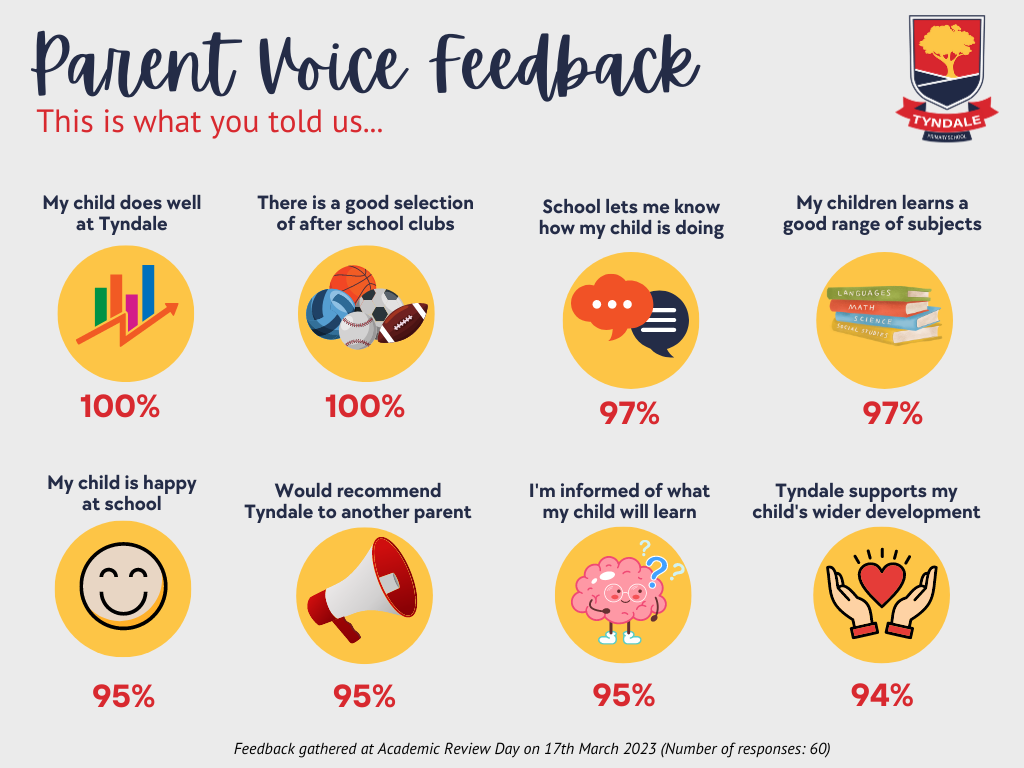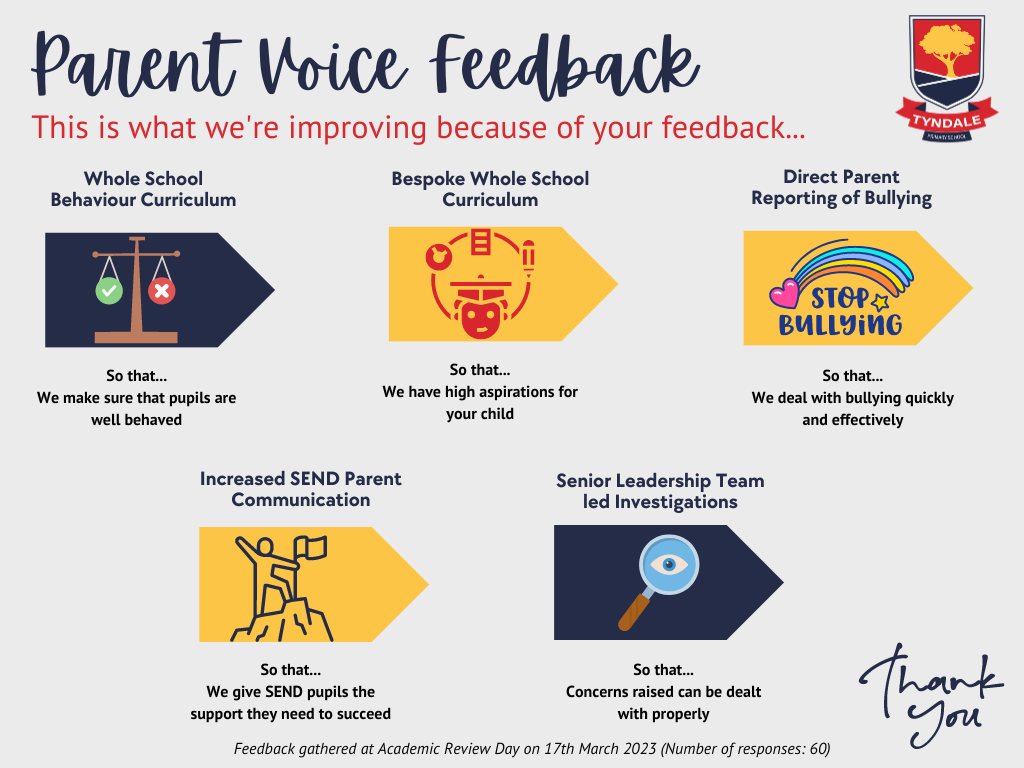 Click the links below to see how we've been getting on:

Whole School Behaviour Curriculum

Whole School Academic Curriculum
If you have any further feedback you'd like to give us, please just let us know. You don't need to wait for the next Parent Voice questionnaire, we're always learning so don't hesitate to get in touch!