Pupil Leadership
What is the School Council?
PLEASE NOTE that this page will be updated with details of our new 'Pupil Societies' once they have been recruited later in Term 1. Comming soon!
2021 - 22
At Tyndale Primary, we believe that pupils should have a voice and be involved in decisions about the school which affect them. Through the School Council, pupils gain the opportunity to raise issues, share ideas and take part in discussions about issues which affect them and discuss how they can contribute to the school and local community improvements . At Tyndale Primary, the pupils thoughts and ideas matter.
Head Boy and Head Girl
We appointed two ambitious and enthusiastic pupils to fulfil these important roles in September 2020 to lead and contribute to the ongoing improvement projects the school council provide our school with.
Head Boy - Harry Lee
Head Girl - McKenzie Jeffries
Mission Statement for 2020 - 2021:
Our Head Boy and Head Girl:
Are good role models to their peers
Have a proven track record of excellent attendance and behaviour
Have excellent ideas about change projects which will improve our school or local community
Can confidently discuss school improvement ideas at meetings with other school council representatives
Can co-ordinate school activities such as fundraising events and lunchtime clubs
Can talk about the impact the school council is having on the school in an assembly
Can talk about their experience of Tyndale Primary to prospective parents on a guided school tour
Our Head Boy and Head Girl applied for their position by submitting a letter of application to our Headteacher.
The letter explained why they felt they were suitable for the role and how they would use this opportunity to improve the wider school life and local community.
We appointed Harry and McKenzie with careful consideration after reading several excellent letters of application. We know they'll do us proud and we wish them the best of luck in their new roles as pupil leaders!
School Council Representatives
Years 3 - 6, all have two school council representatives, who were elected after applying for the position based on the criteria below. They meet half termly with a member of our Senior Leadership Team and our Head Boy and Head Girl to discuss areas of school life and the wider community they can improve.
Year 3 Representatives: Kobe Carter-Jenkins and Michaela Keating-Bowles
Year 4 Representatives: Ashton Cherrett and Maisie Leach
Year 5 Representatives: Jaydn Newman and Pola Pietrzak
Year 6 Representatives: Harrison Barwin and Millie Turner
Our representatives:
Are good role models to their peers

Have fantastic ideas about how to improve areas of wider school life and the local community

Feel they could collate their own ideas and their classmates ideas together and present these in a school council meeting

Have a proven track record of excellent attendance and behaviour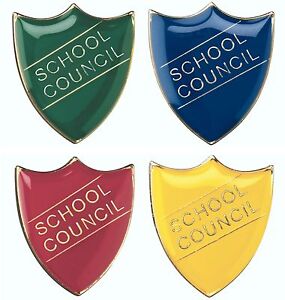 Glossary
We teach professional skills in the school council, so we use a lot of business words such as:
Agenda - a list of things to talk about
Councillor - someone who has been voted for to work for their class mates on the school council
Minutes - the notes taken during a meeting so people can see what goes on
Motion - an idea for the council to discuss