Reading
Intent
Early Reading and Phonics:
At Tyndale, we aim to provide effective Phonics and Early Reading provision from the start of Reception to ensure that children enter Key Stage 2 with the ability to read confidently and access the wider curriculum. We believe children should be taught structured, synthetic phonics to decode unfamiliar words with speed and accuracy. We aim to provide children with opportunities to apply their skills by reading decodable texts which they can read with growing fluency and comprehension. Teachers aim to quickly identify children's gaps in learning and put in place effective keep-up to ensure that no child is left behind on their journey to leaving Tyndale as a fluent, confident reader. To do this, we follow the Little Wandle Letters and Sounds Revised programme.
Reading
At Tyndale, our aim is to create a community of lifelong readers. We intend to provide an ethos and environment that excites, enthuses and inspires children to read through our reading and daily whole class DEAR time (read by the teacher). By developing a passion for reading, we aim to connect children to the wider community and increase their understanding of their own identity. We aim to provide a structured approach to teaching fluency as well as comprehension skills, delivered through a wide range of texts by significant children's authors. Ultimately, we are striving to ensure that children leave our school as passionate, fluent and confident readers.
Vocabulary
Vocabulary is taught explicitly in reading with a range of activities to support children to understand the meaning of words in a range of contexts and then apply these words in a range of contexts. Within all subjects and topics, we have mapped out a clear vocabulary progression for Tier 2 and Tier 3 words to support children's understanding and comprehension and develop their range of vocabulary to use orally and in writing.
Reading Whole School Curriculum Map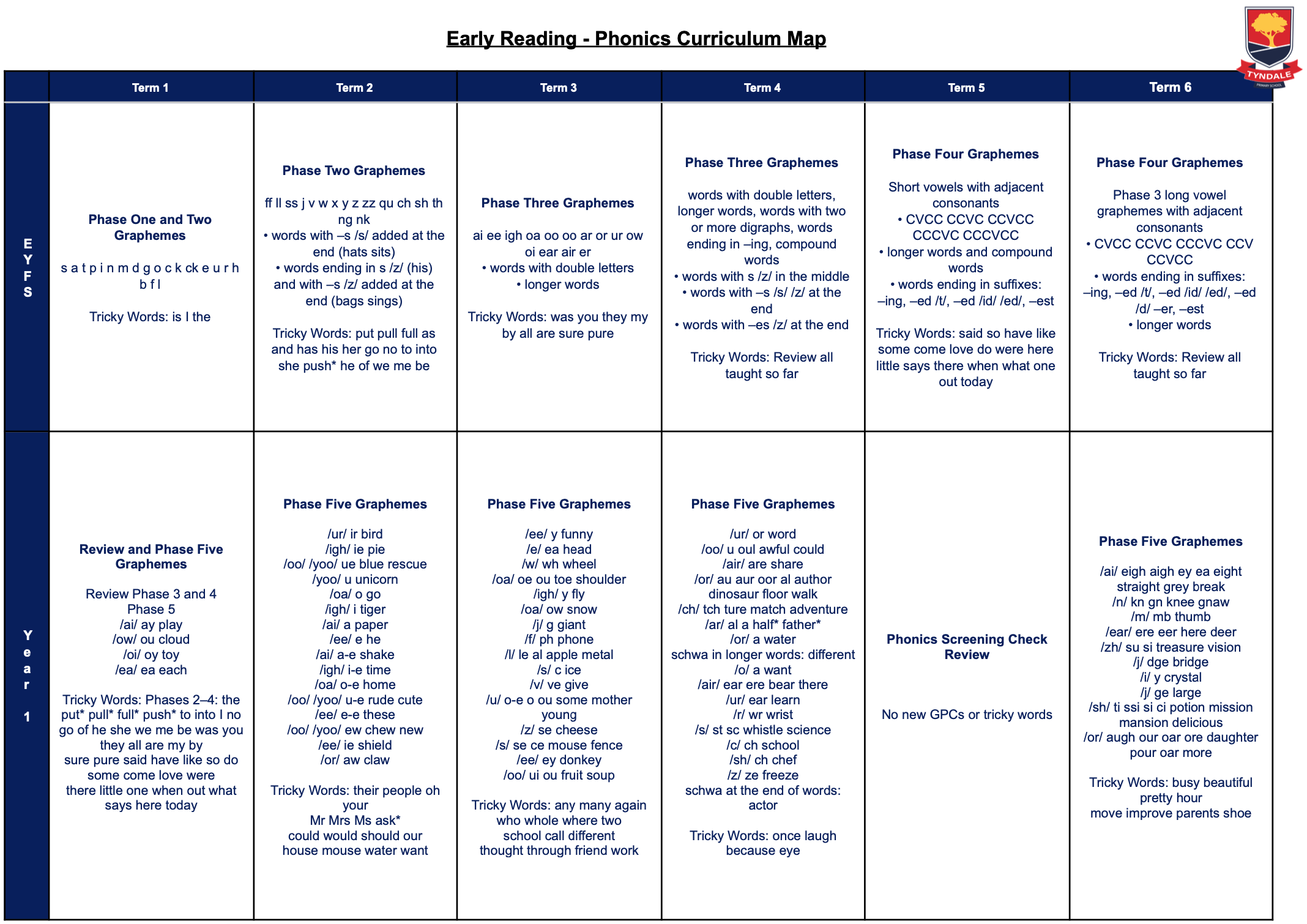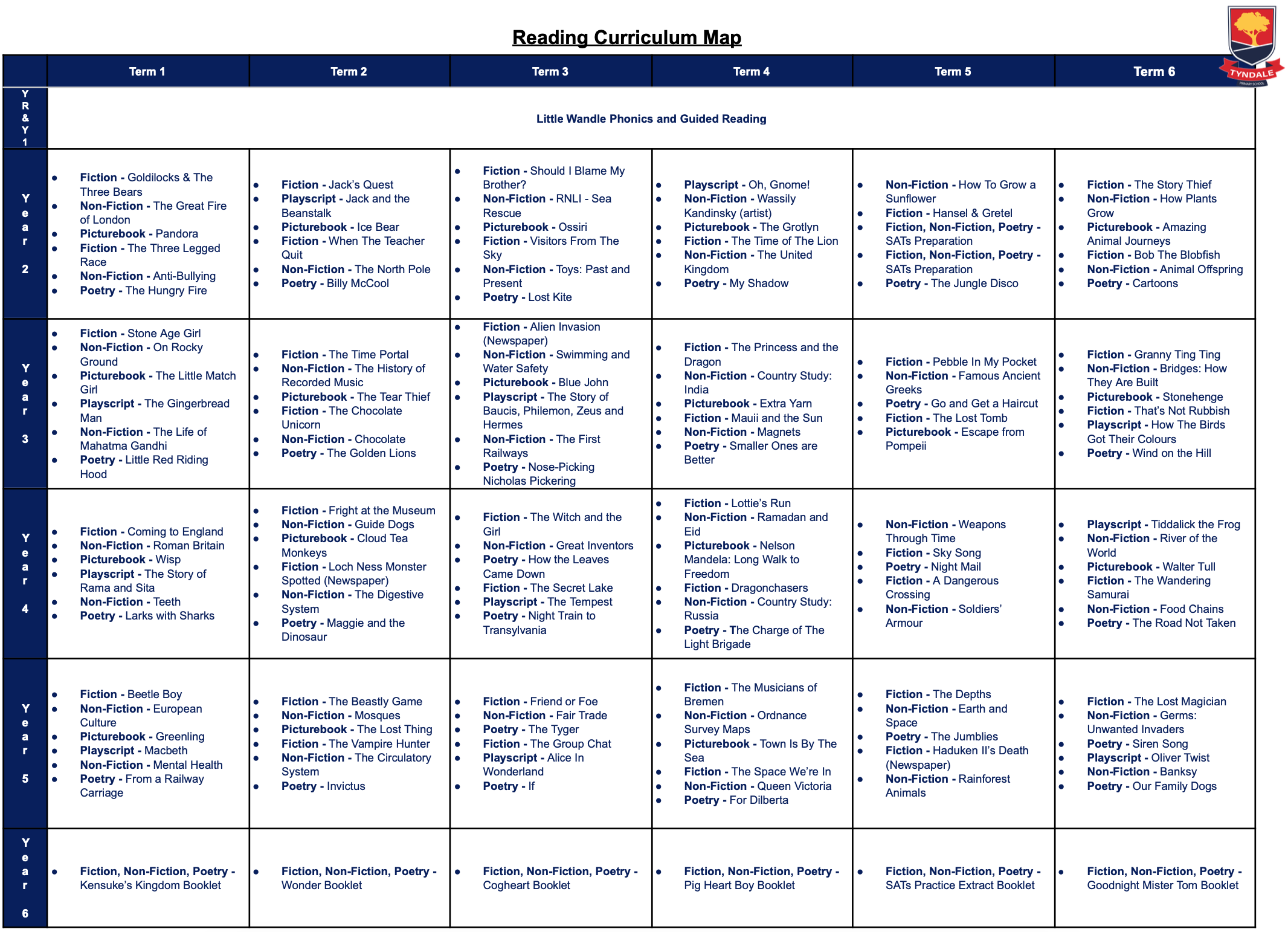 Reading Curriculum - Years Two to Six
Our reading curriculum aims to teach children the skills they need to decode before progressing on to being able to read fluently, and with confidence, in any subject. We also want children to appreciate our rich and varied literary heritage. We teach children explicit reading skills and support them to become resilient readers. Our reading curriculum is tailored to meet the needs of our children. We have hand-selected, fiction, non-fiction and poetry texts which will introduce and immerse children in a broad range of high-quality texts. We have aimed to represent all of our children in our book choices and use books to break down stereotypes. Our teachers share their knowledge of great literature with our children through regular book talk and discussions in order for children to develop their own opinions on texts they have read. Our love of books is visible throughout our school: the children can access their classroom libraries, and we have a school library that the children can enjoy.
How We Teach Reading:
Year R and Year 1 - Phonics sessions and Guided Reading - through Little Wandle

Year 2-Year 6 - Our School Reading Curriculum and Approach

Daily DEAR Time - listening to a high quality reader

Whole School year group Book Spine - book challenge for children to read each year

Daily Home Reading

Engaging Love of Reading Book Areas in every classroom
Through our reading approach, we aim to develop the following in all our children:
A love for reading where pupils choose to read frequently for enjoyment;

The ability to read fluently and with good understanding;

An interest in words and their meanings to acquire a wide vocabulary;

The powers of imagination, inventiveness and critical awareness.
Our reading approach includes a curated collection of:
Fiction

Non-Fiction

Poetry

Picture books
Developing Fluency Approaches:
Leapfrog Reading

Echo Reading

Paired Reading

Independent Reading

Text Marking

Performance Reading
Book Talk and Activities (deepening understanding):
Explain a Page

Reading Through a Lens

Writing in Role

Front the Writing

Silent Discussion

Drama and Hot Seating

Quescussion

Semantic Maps

Add the Missing Sentence

Visualising

Habits of Discussion - Text Discussion
Assessment for Years 2-6:
Termly Summative Assessments in Reading (comprehension focus)

Termly Speed Reading Assessment

Ongoing Fluency Reading Assessment

Ongoing Reading Prosody Progress Check Assessment

Ongoing Formative Assessment
Our Three Phase Approach
Fluency Progress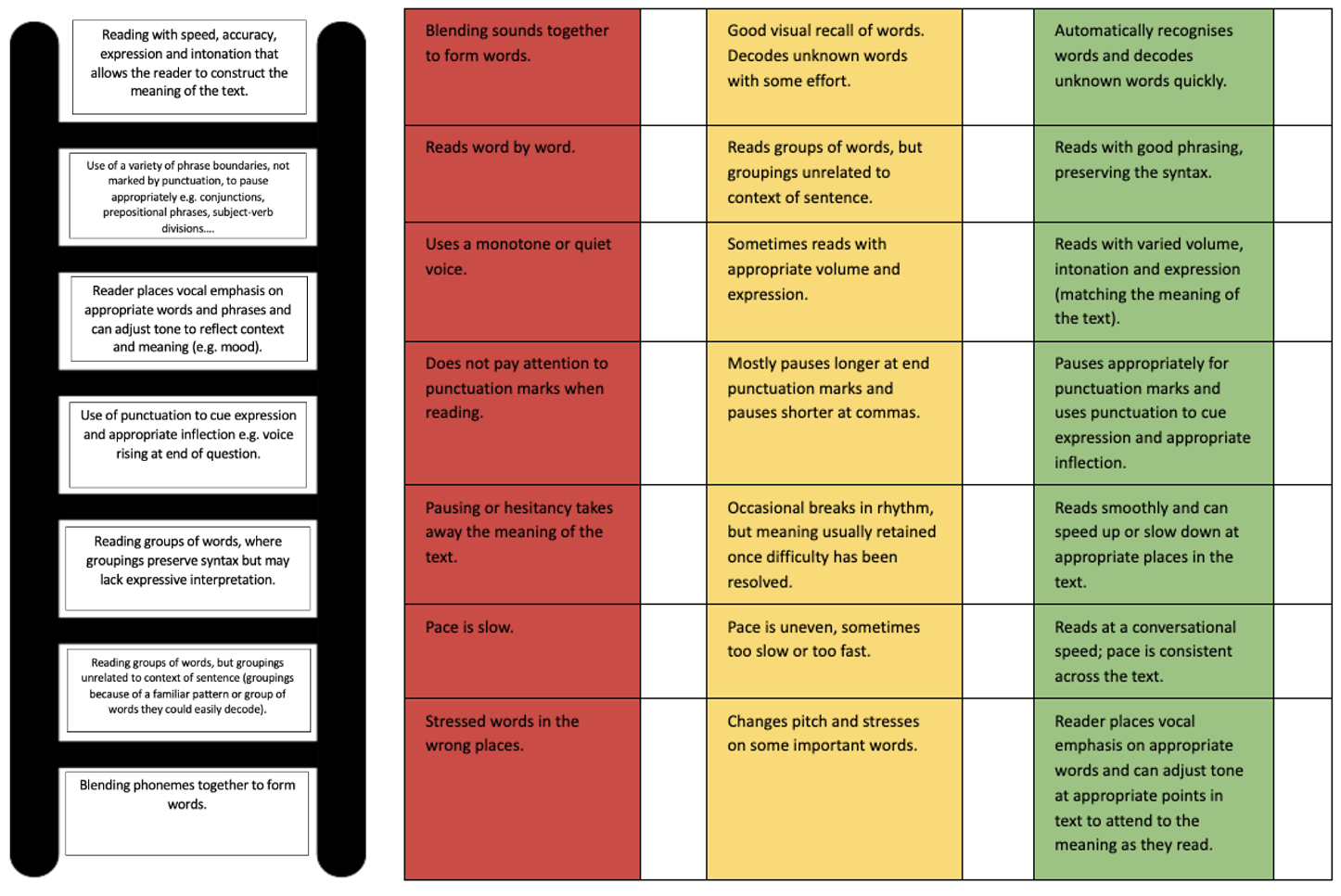 Prosody Progress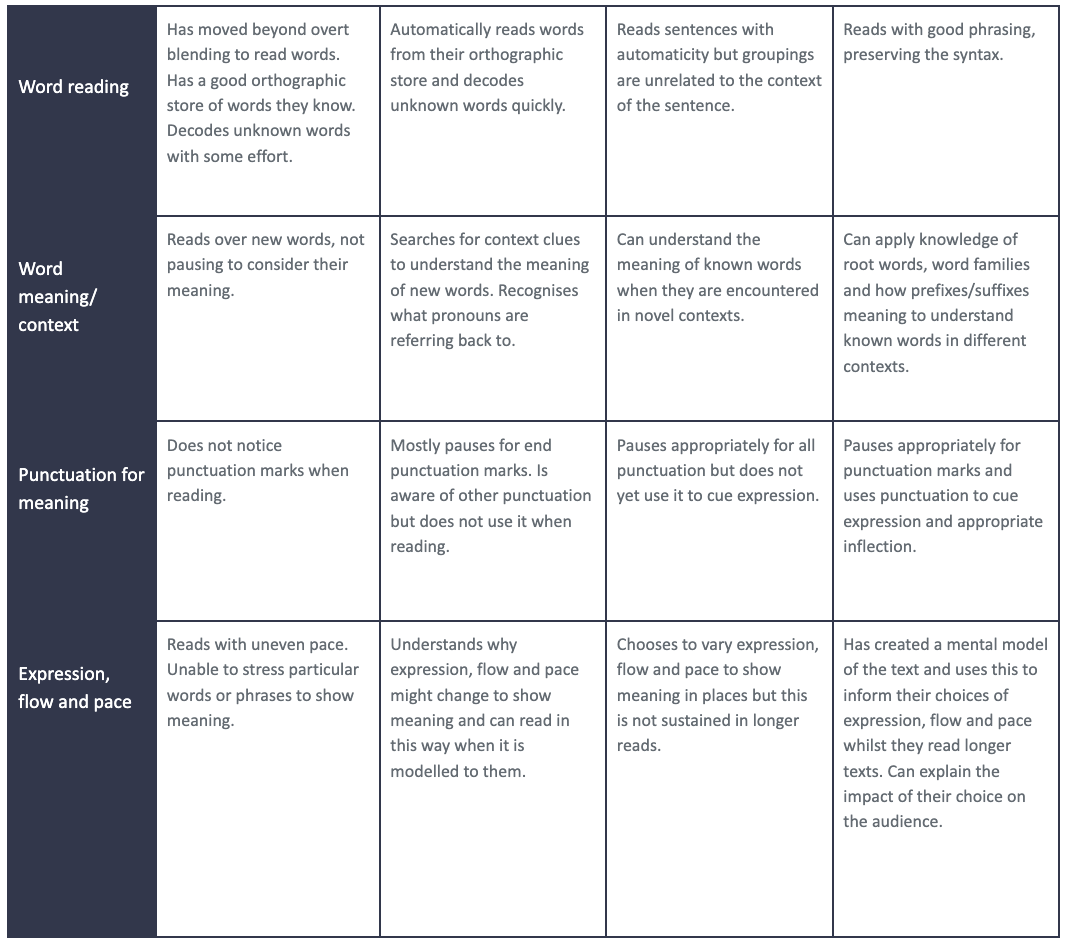 Retrieval and Inference Progression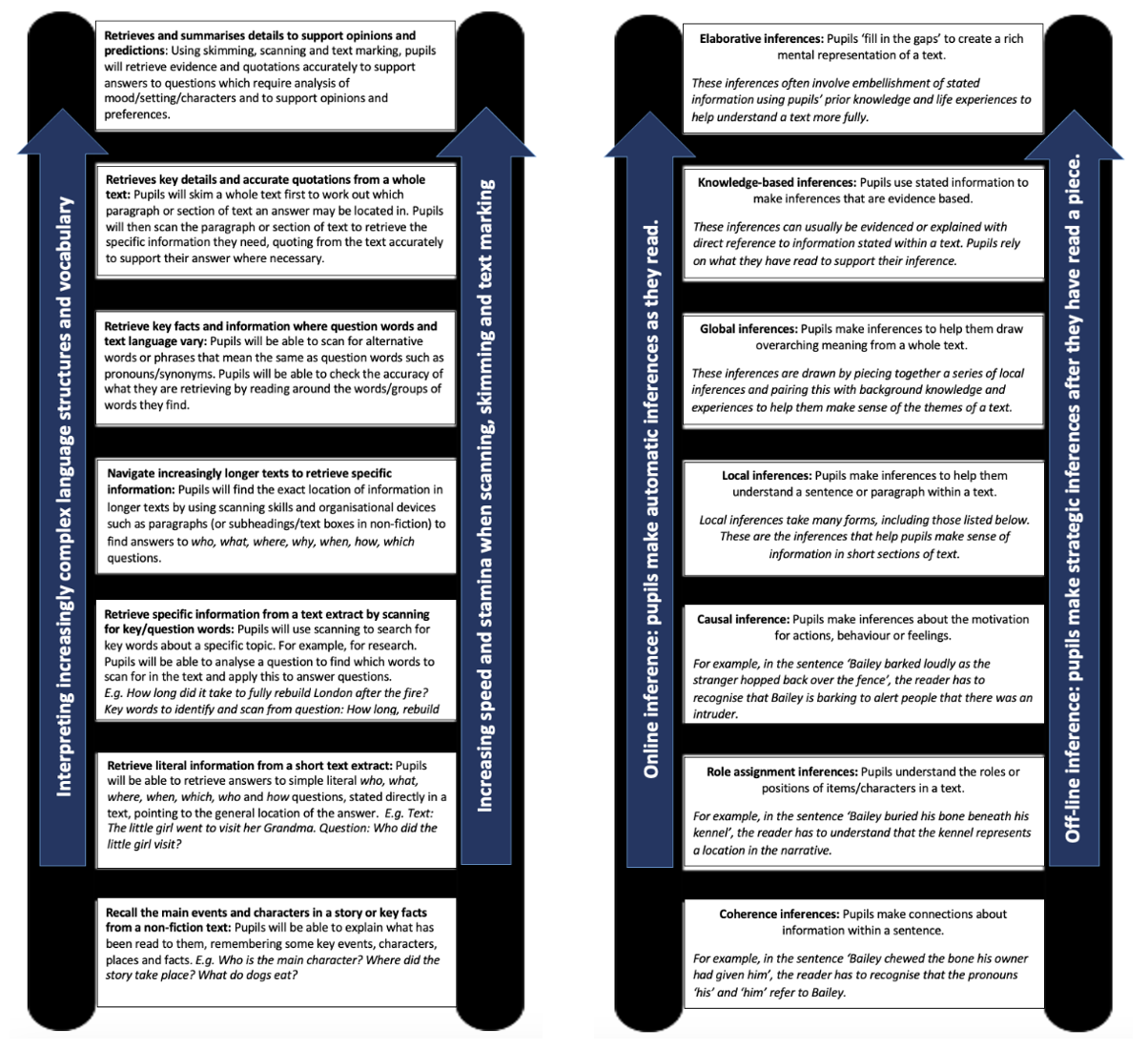 Our Reading Framework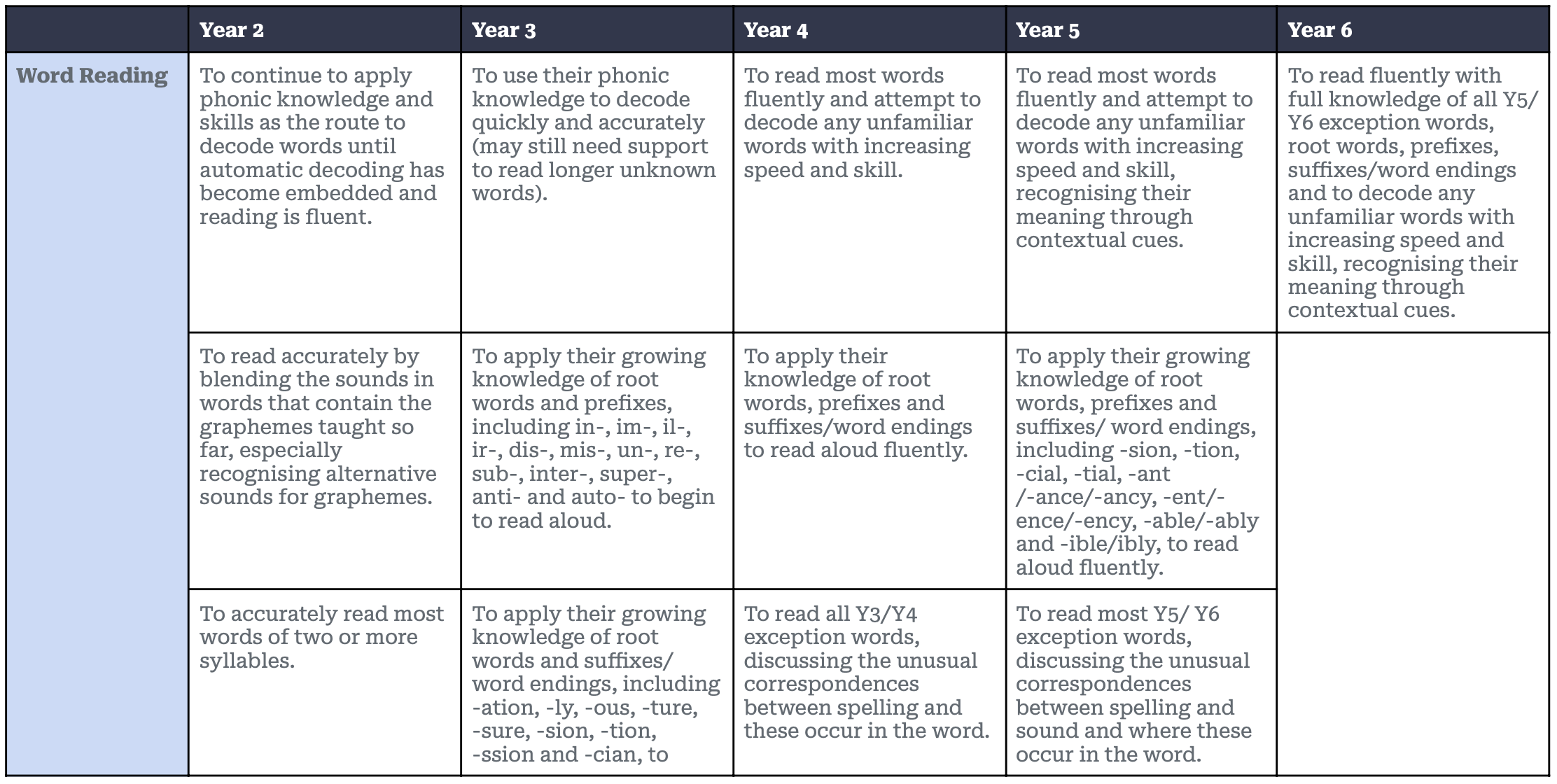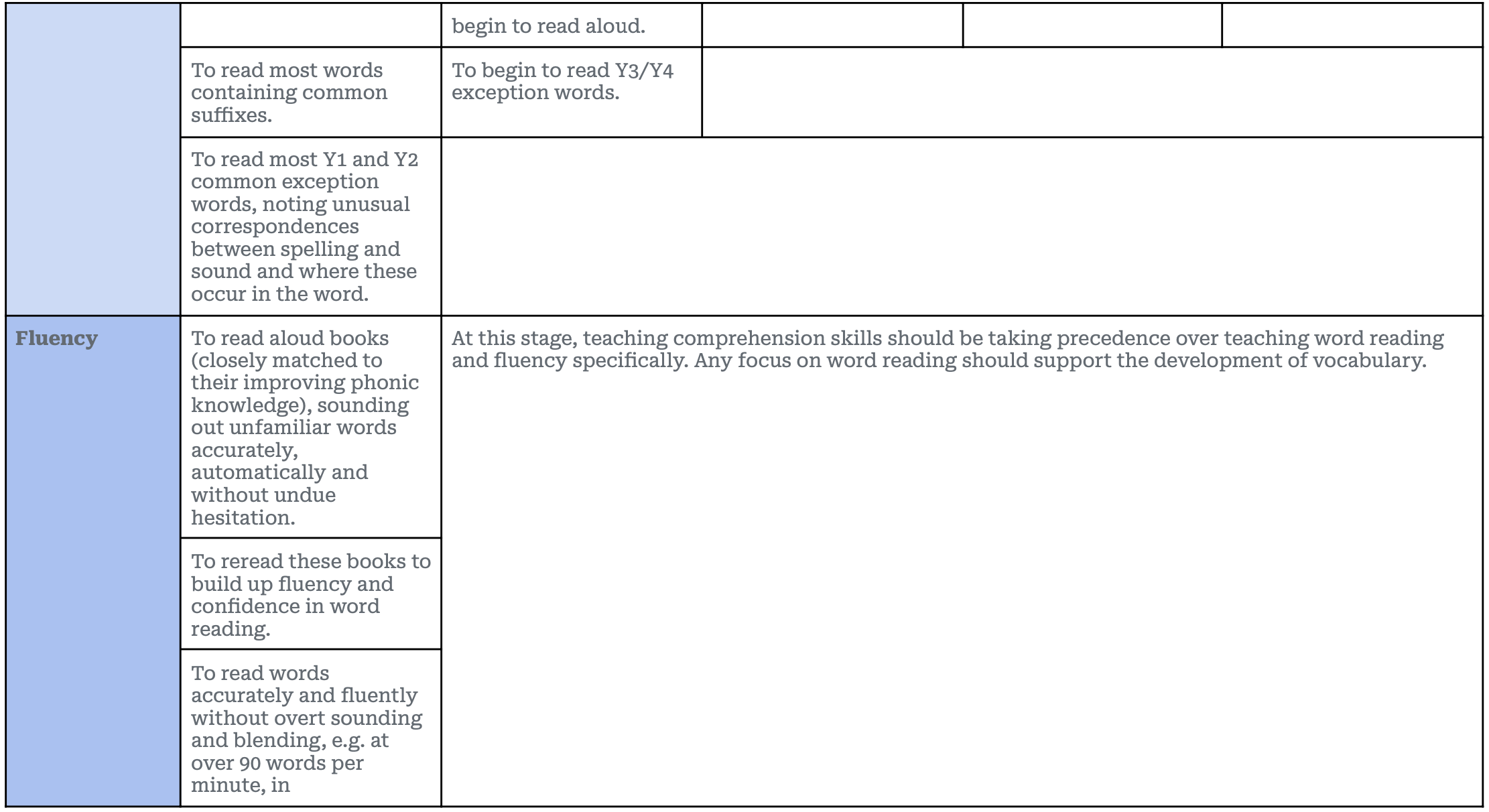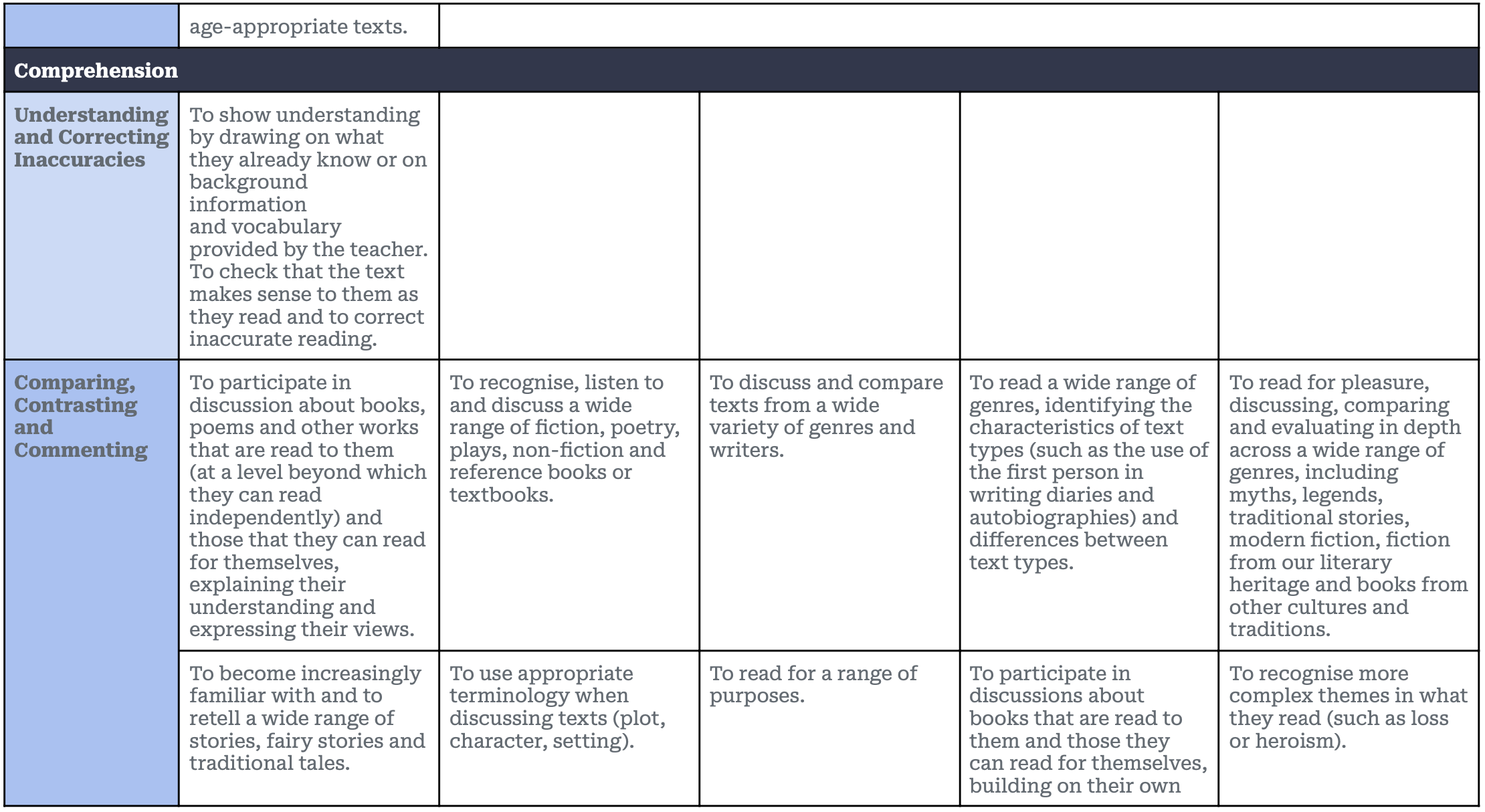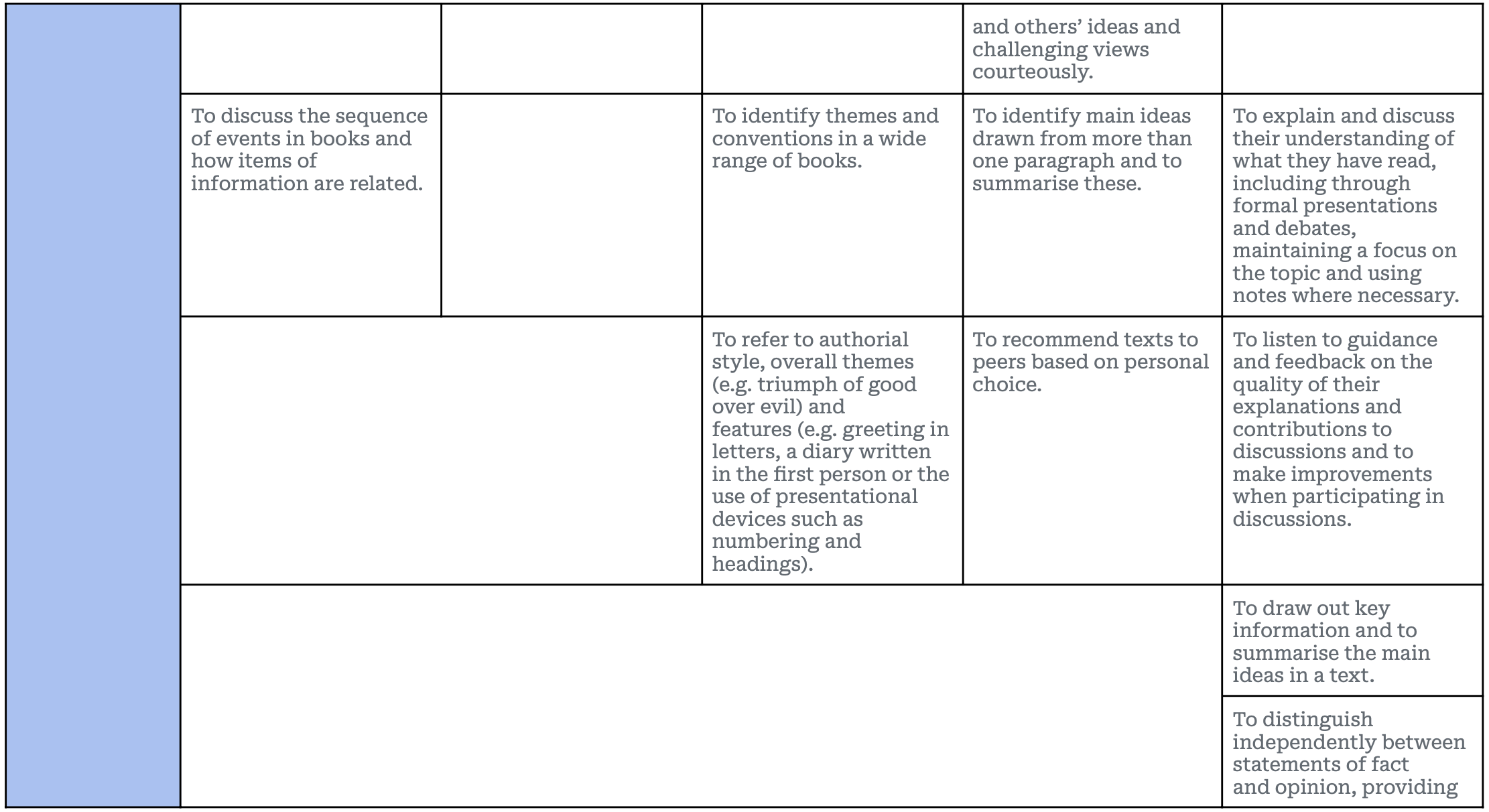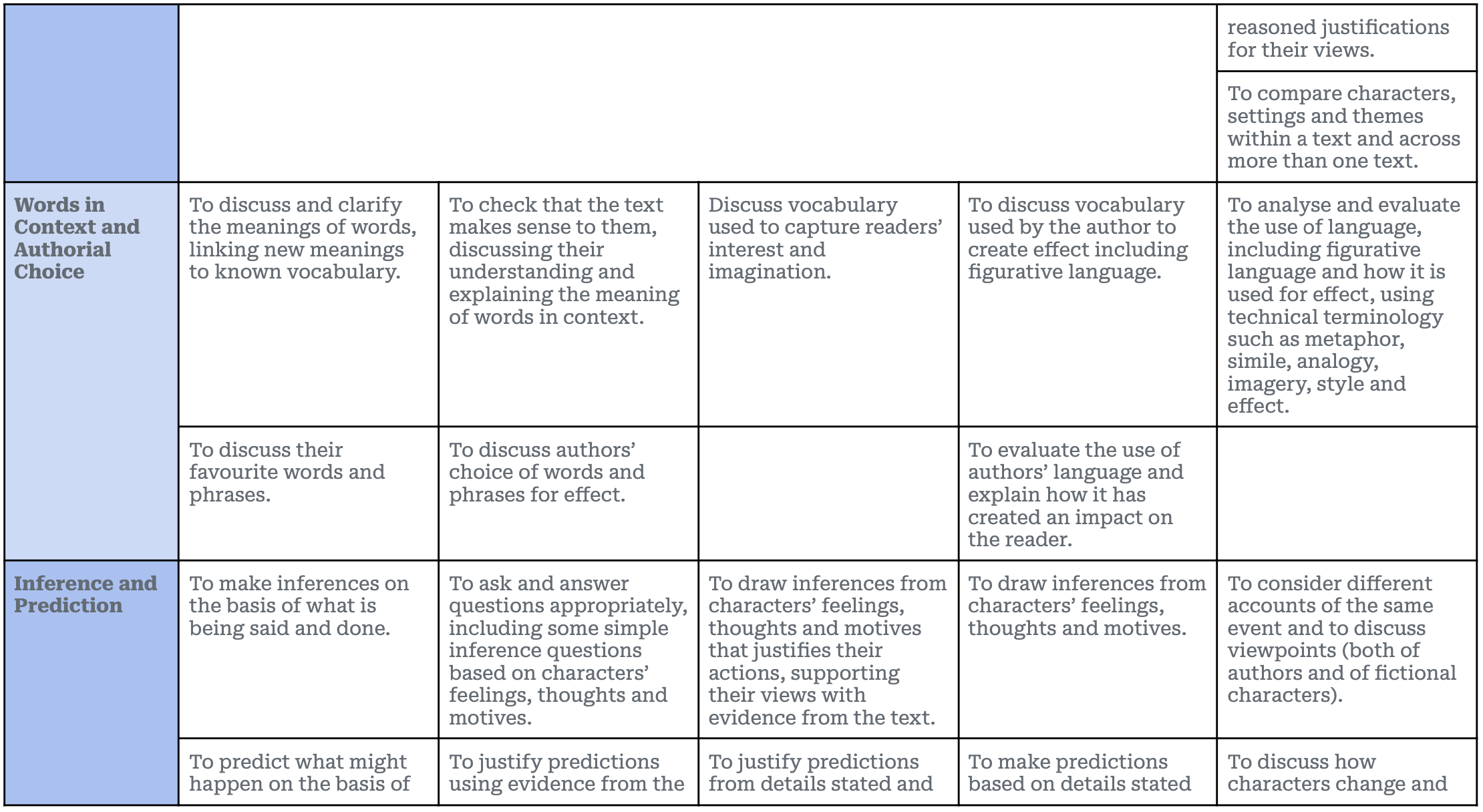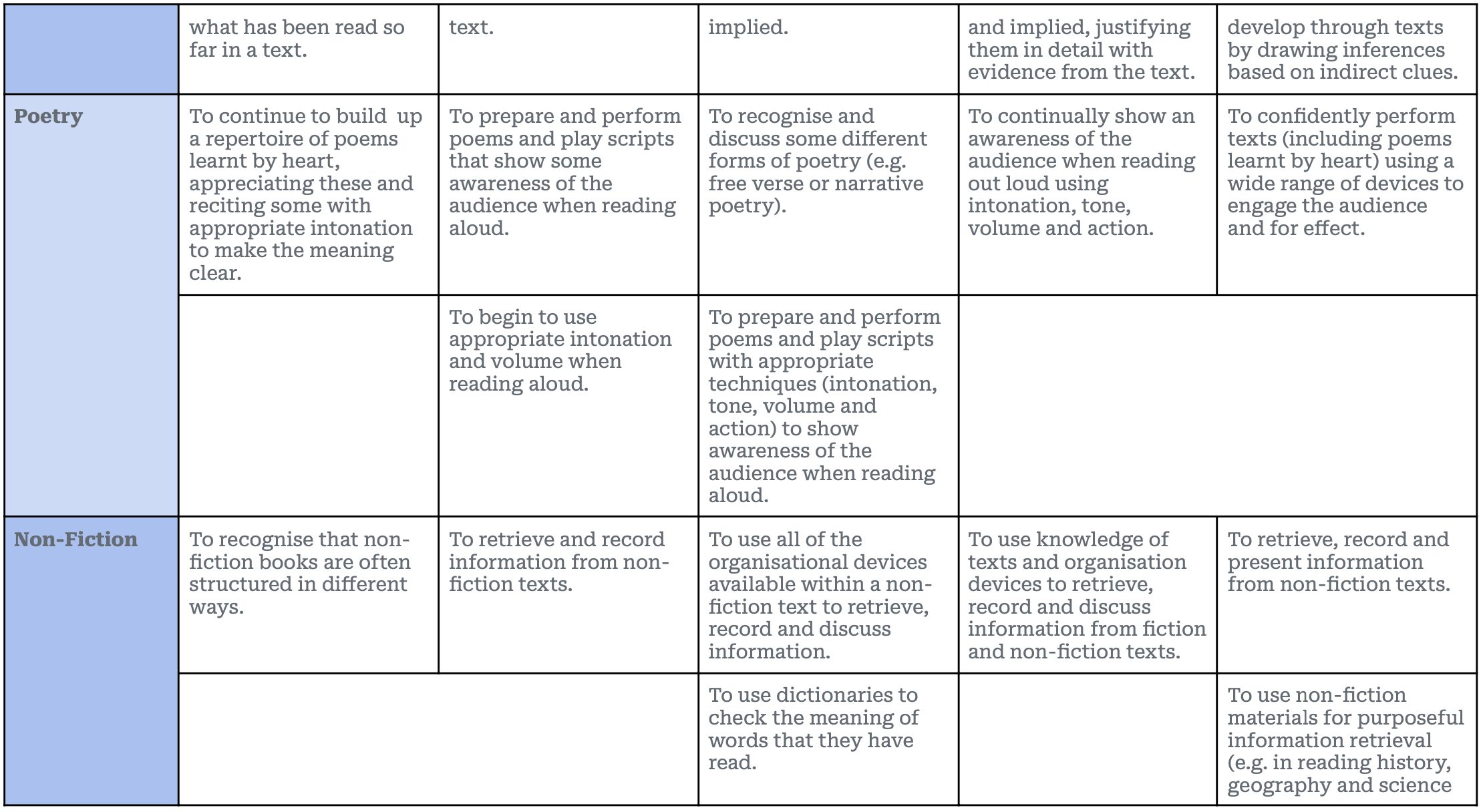 DEAR Time
DEAR Time at Tyndale is a daily celebration of reading to make reading a priority in the lives of our pupils. When choosing a whole class text for our pupils during DEAR TIME at Tyndale the following five points are considered?
Development. How does the content of the novel connect to our pupils' developmental stage?

Identification / Diversity. How do the book's content and setting relate to the life experiences of our pupils?

Reading level. What is the reading level of this book in relation to the reading levels of our pupils?

Thematic connections. How does this book connect thematically or structurally to what came before it, and what will come later in our curriculum?

Literary strengths. Which literary elements are strongest in this work? What opportunities does it provide to focus on the author's craft?
Within our DEAR Time session each Class teacher reads to their class or on Mystery Reader days swaps classes. This enables children to track the text and to listen to high quality fluent reading.
DEAR Time Curriculum Map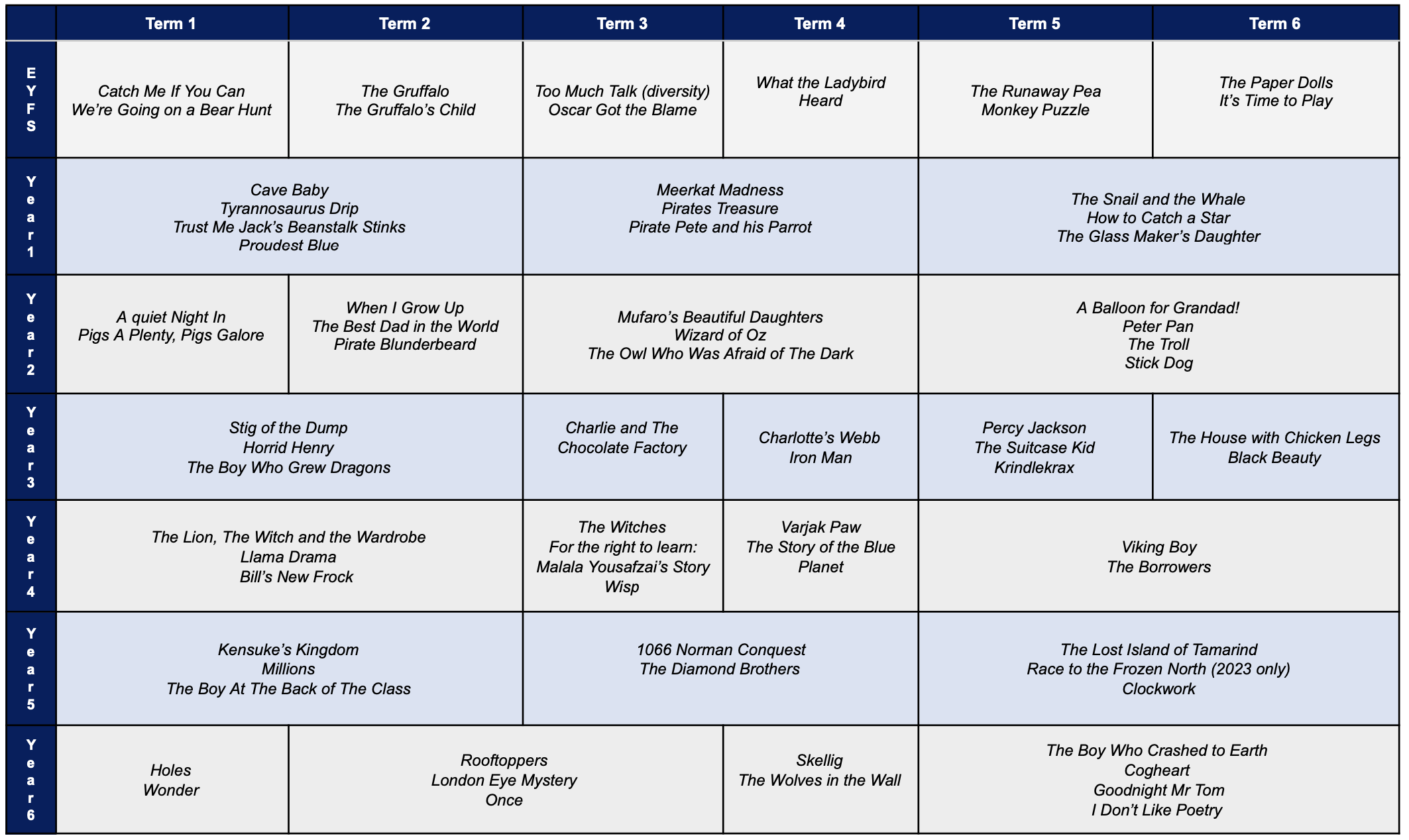 Our Tyndale Reading Spine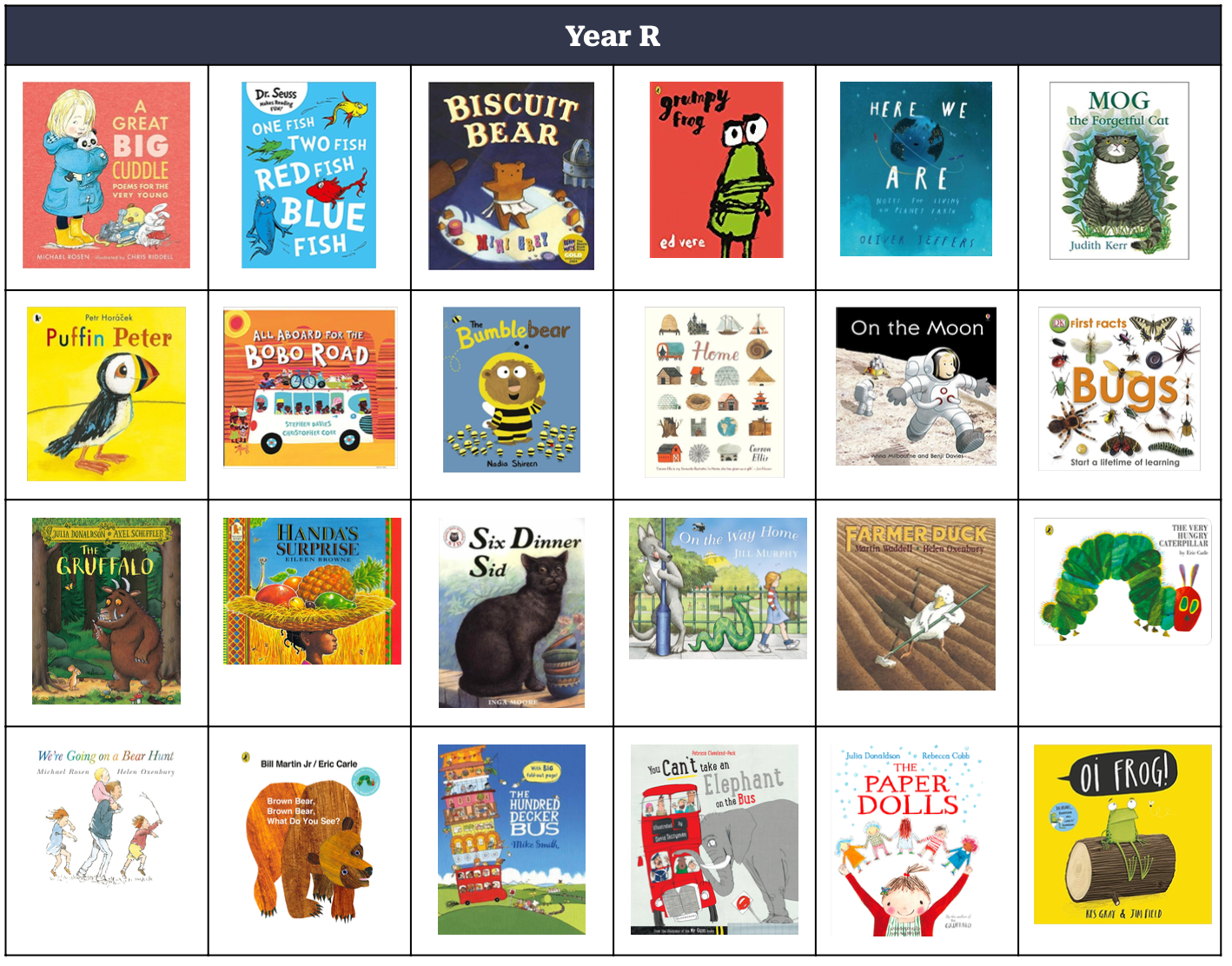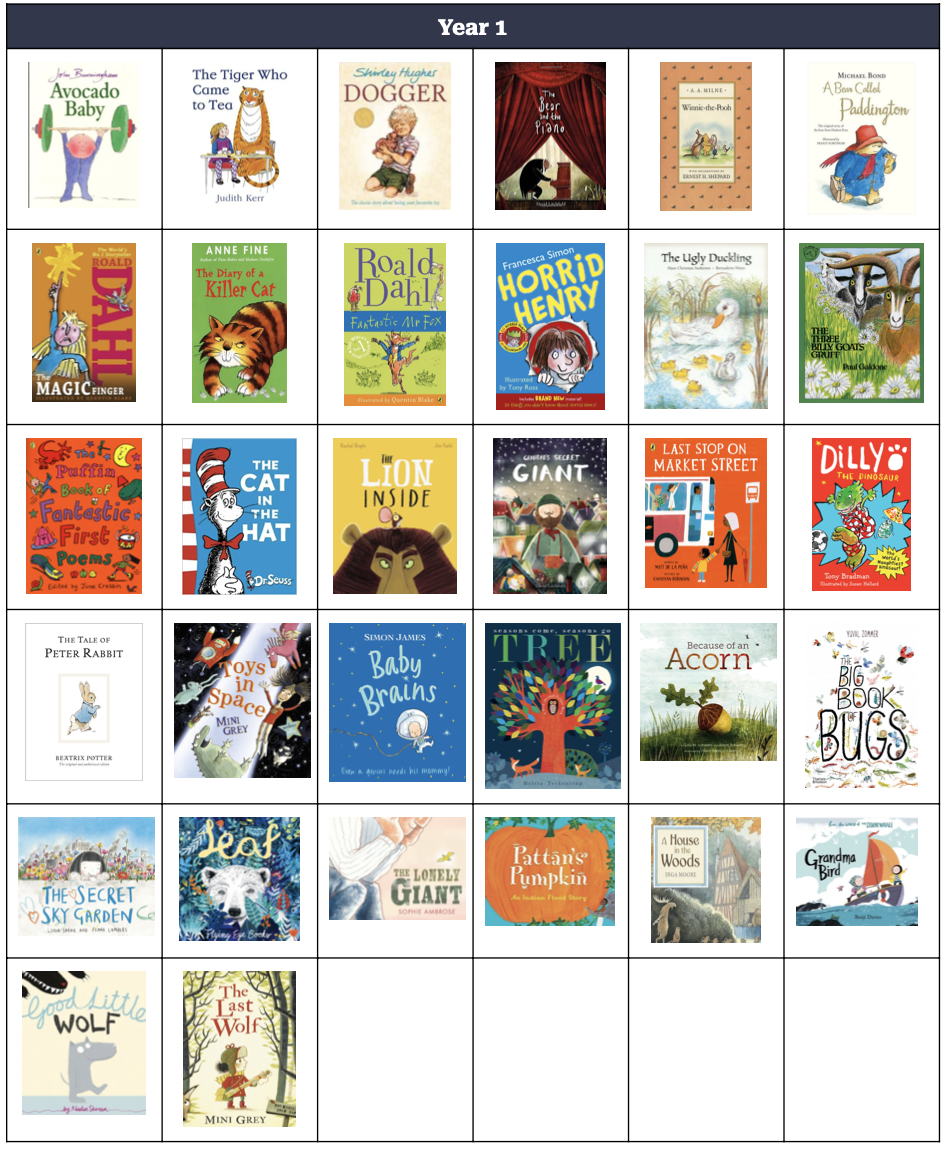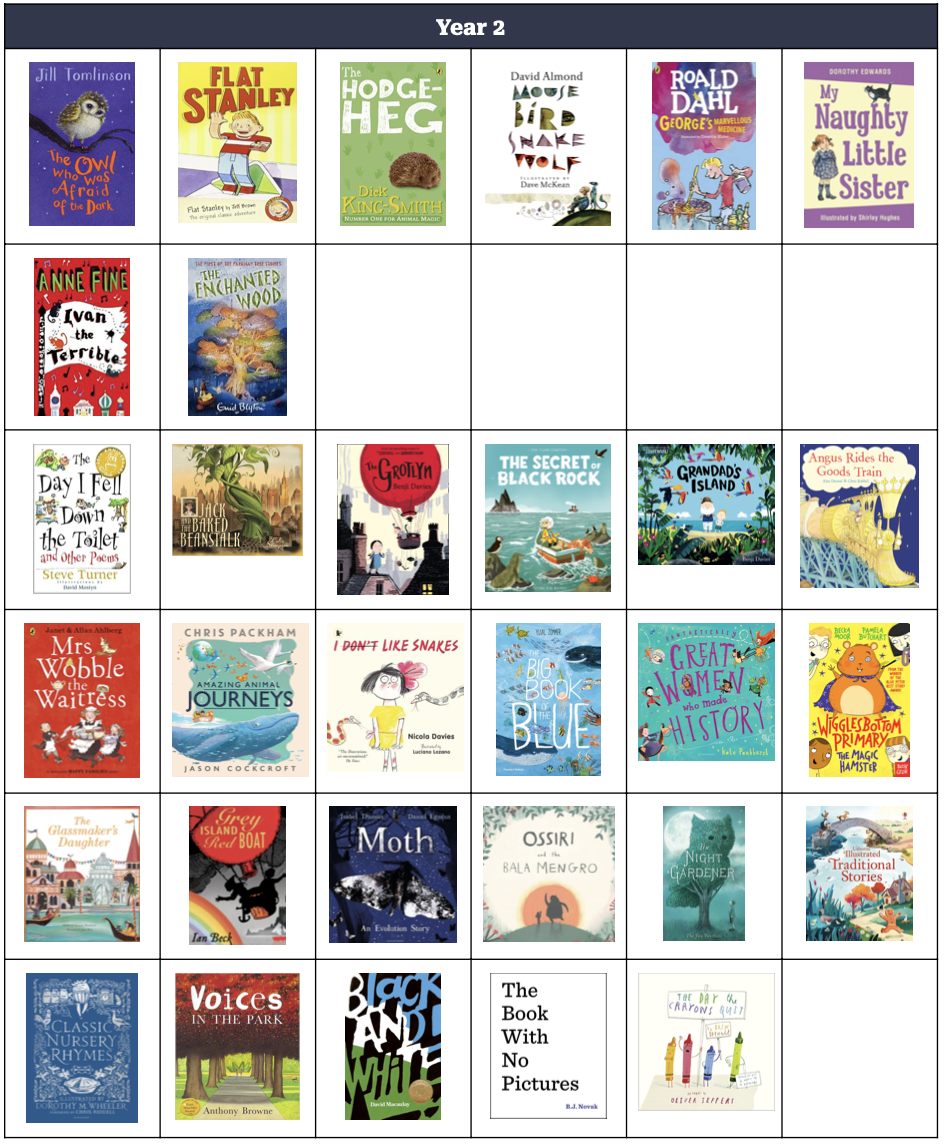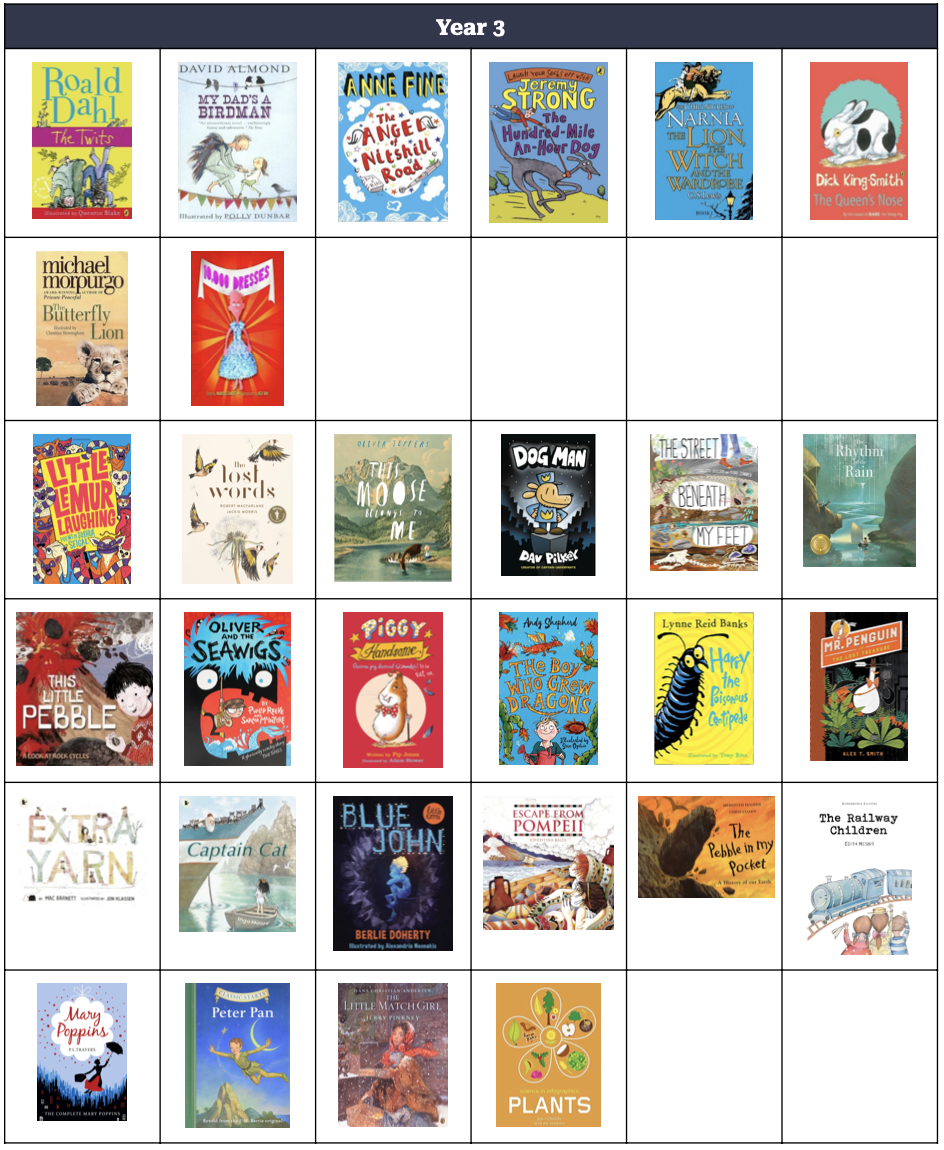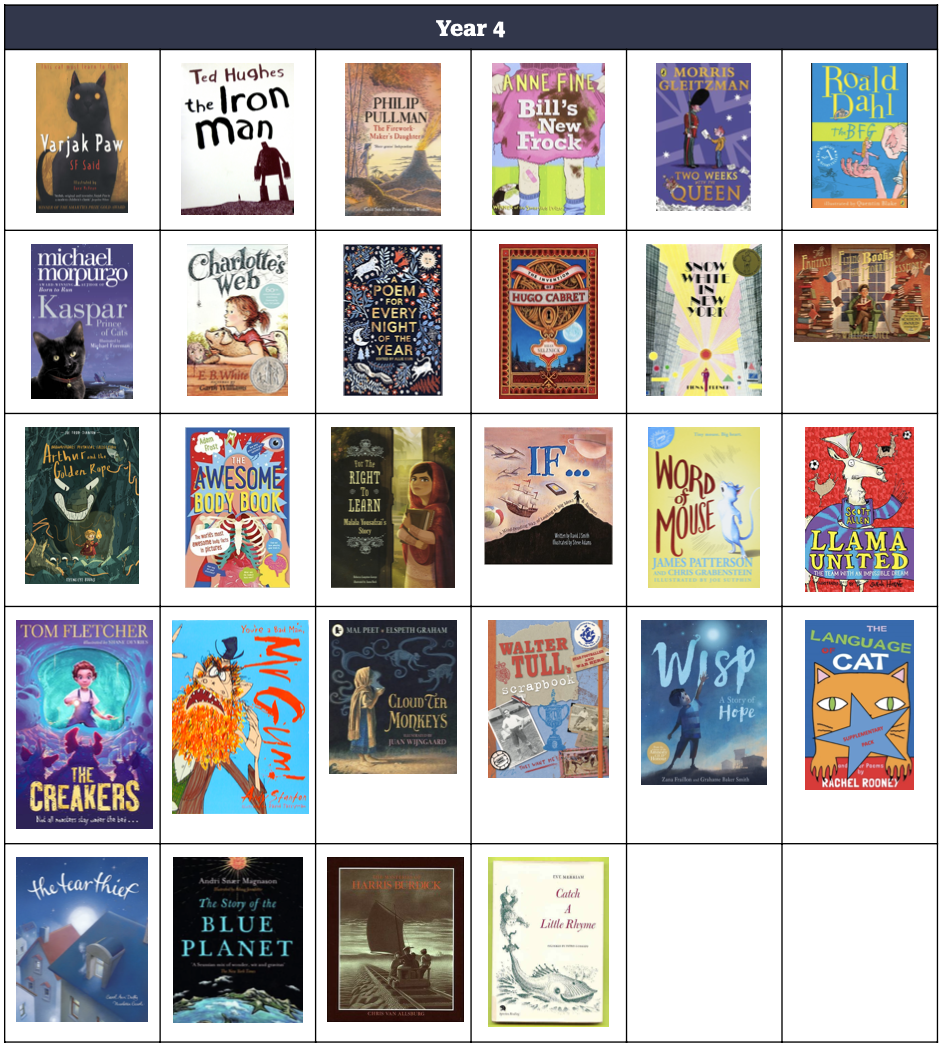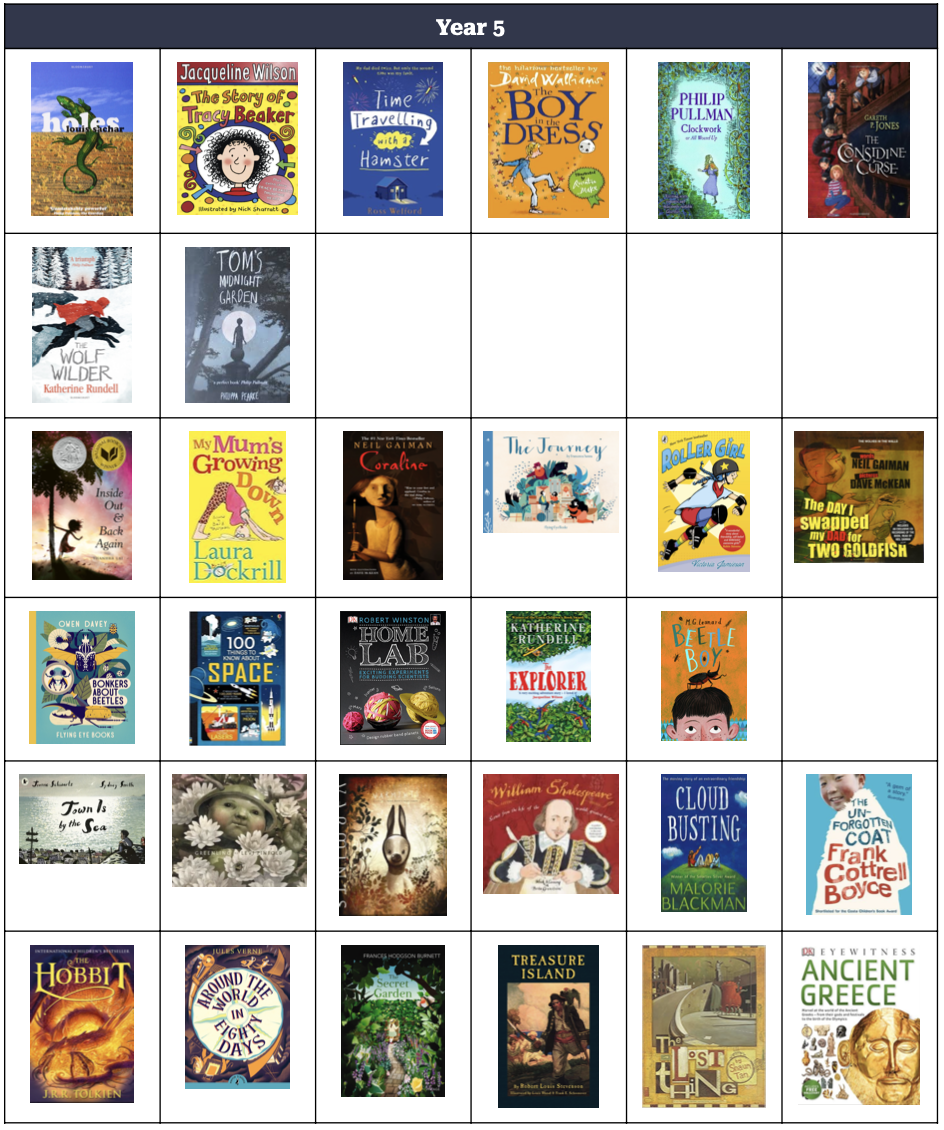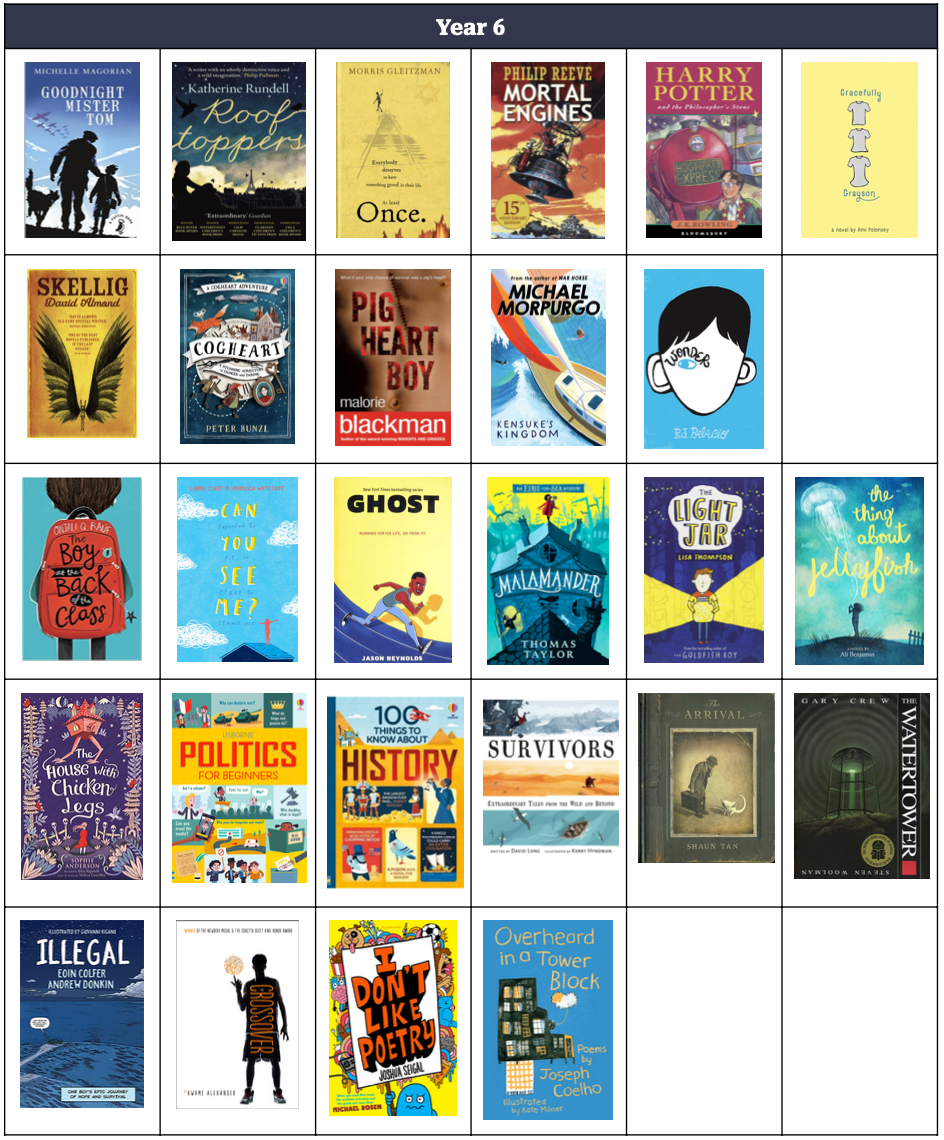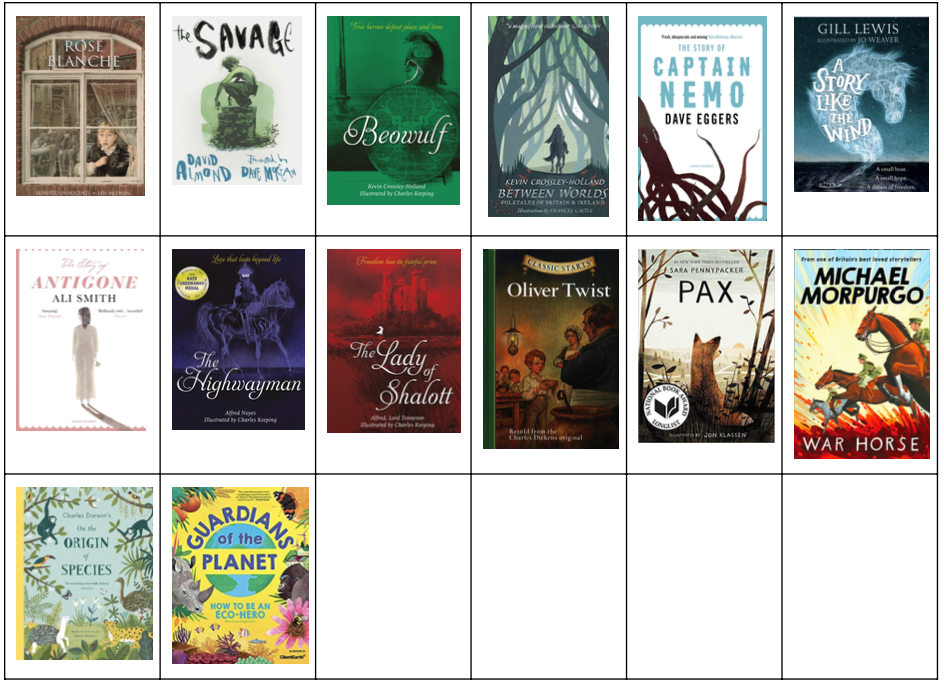 Early Reading - Phonics - Little Wandle

At Tyndale, we use 'Little Wandle' phonics which is a complete systematic synthetic phonics programme (SSP). It is based on the original Letters and Sounds but has been extensively revised to provide a complete teaching programme meeting all the expectations of the National Curriculum and preparing your children to go beyond the expectations of the Phonics Screening Check. It draws on the latest research into how children learn best; how to ensure learning stays in children's long term memory and how best to enable children to apply their learning to become highly competent readers.
We believe that, through phonics, most children learn to read effortlessly so that they can put all their energy into comprehending what they read. It also allows them to spell with ease so that they can focus on composing what they write.
Phonics lessons at Tyndale are fun and exciting for the children. The lessons include games and interactive, hands-on learning. Children are encouraged, from the very beginning, to segment the sounds in words and write the corresponding graphemes on their individual whiteboards. This very quickly progresses to writing simple words, phrases and sentences. Similarly, children are given opportunities, very early on, during phonics sessions, to blend the individual sounds in words to read.
Phonics is taught daily throughout the whole of the Early Years Foundation Stage and Year 1. When needed, phonics teaching will continue until the children feel confident with their reading and spelling.
The Early Reading Progression has been organised so that our children are taught from the simple to more complex GPCs, as well as taking into account the frequency of their occurrence in the most commonly encountered words. All the graphemes taught are practised in words, sentences, and later on, in fully decodable books. Children review and revise GPCs and words, daily, weekly and across terms and years, in order to move this knowledge into their long-term memory.
Children need to learn to read as quickly as reasonably possible, so they can move from learning to read, to reading to learn, giving them access to the treasure house of reading. Our expectations of progression are aspirational yet achievable if all our children maintain pace, practice and participation. Children who are not keeping up with their peers are given additional practice immediately through keep-up sessions.
Reading Across the Curriculum
As part of our Reading Approach, we want our children to read widely. We use a range of texts across all subjects within our curriculum to spark children's curiosity and enable them to discover and learn through reading. We learn more if we hear things in a story. This insight is very helpful and supported us when developing our curriculum. We want our children to know more, remember more and be able to do more in every subject, therefore, we have found quality texts for them to read across our curriculum.
Key Stage One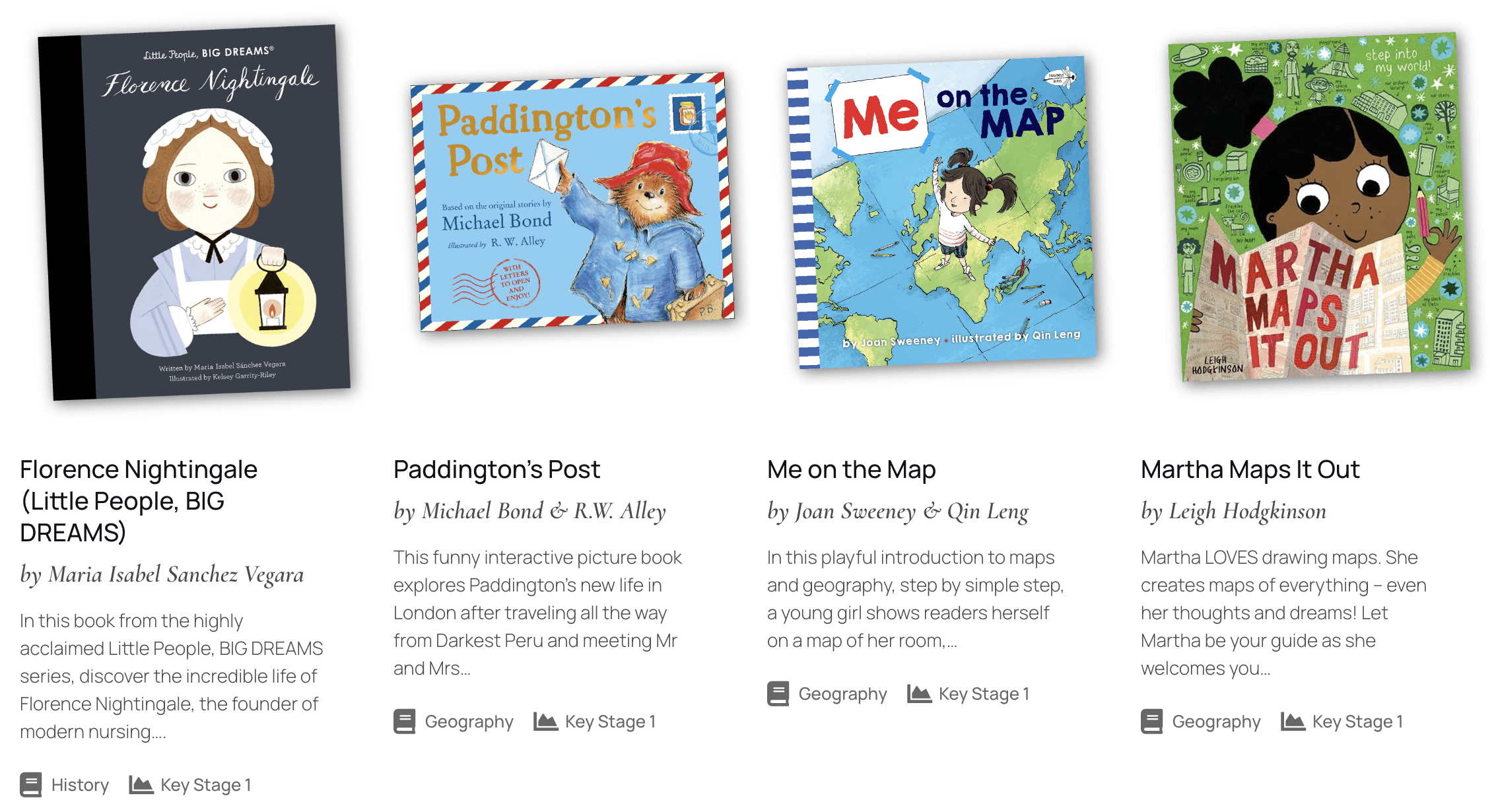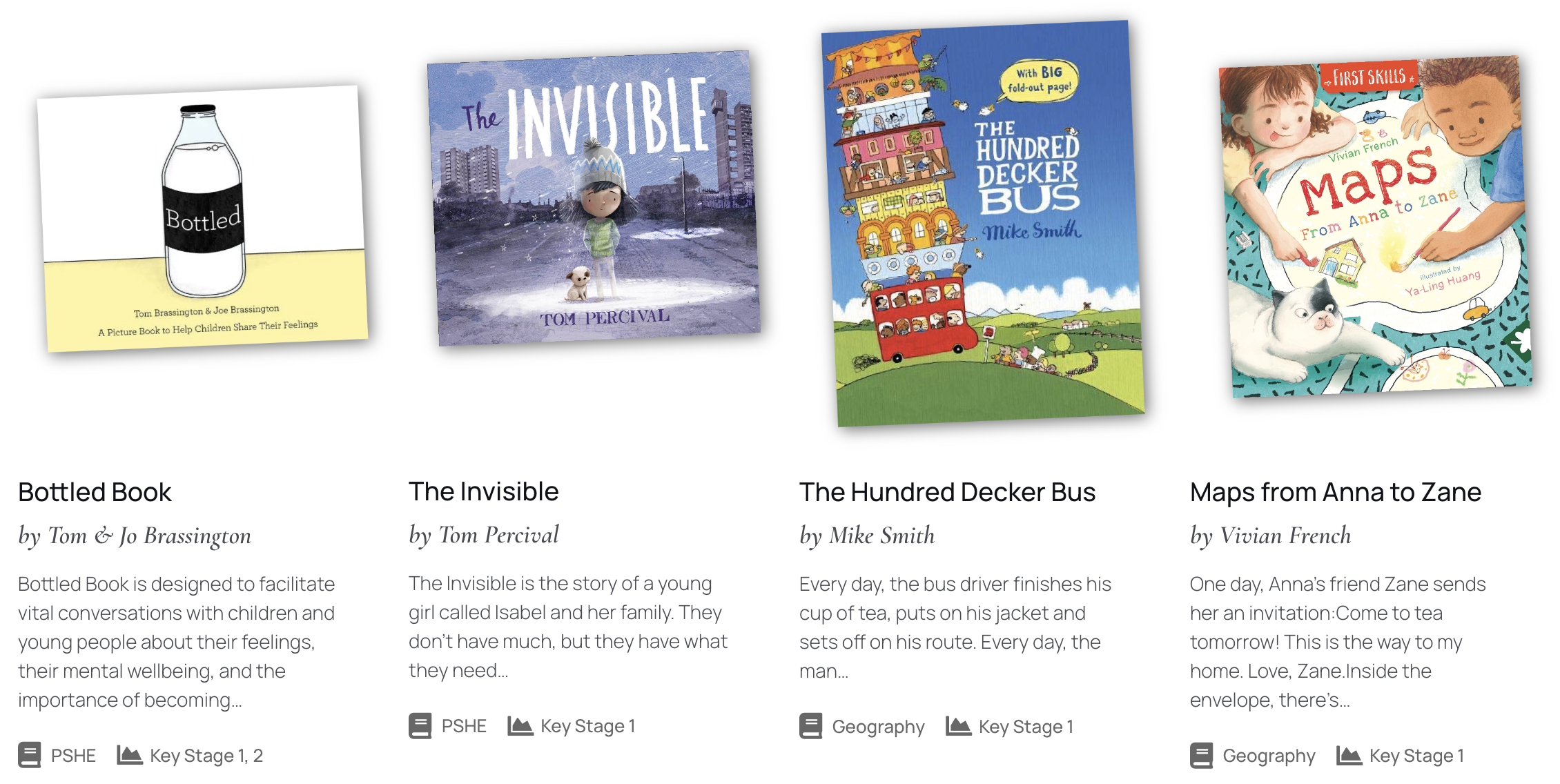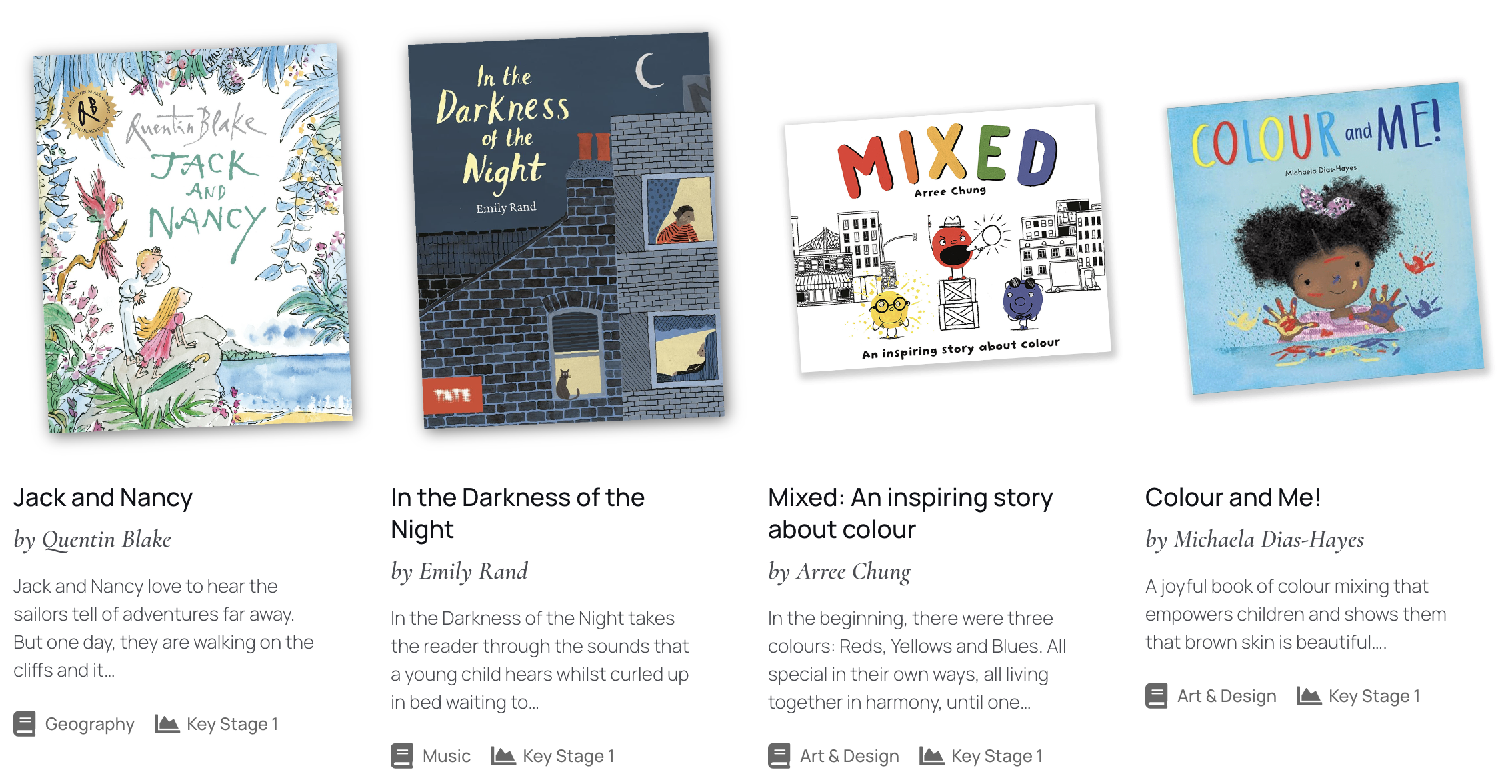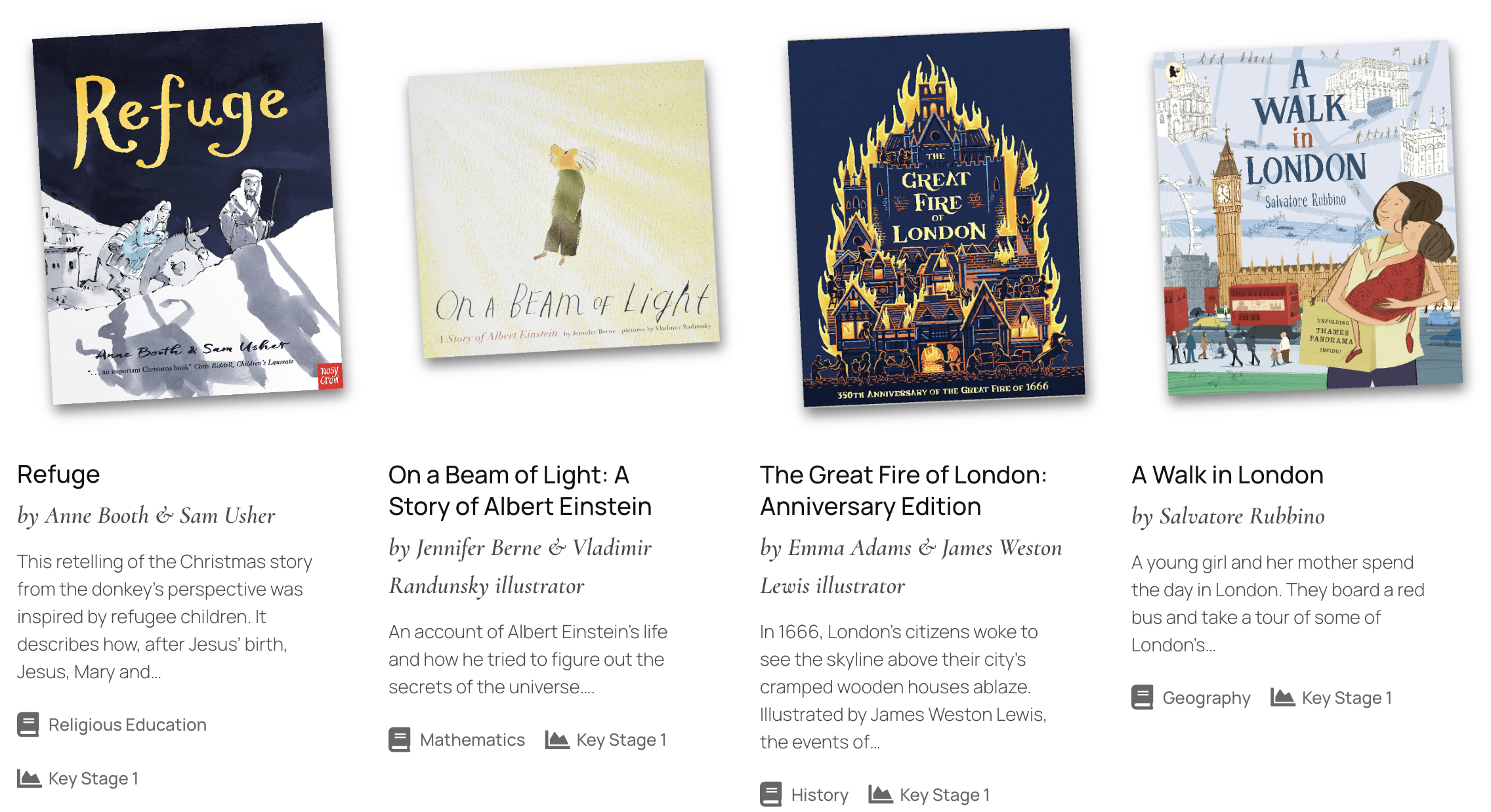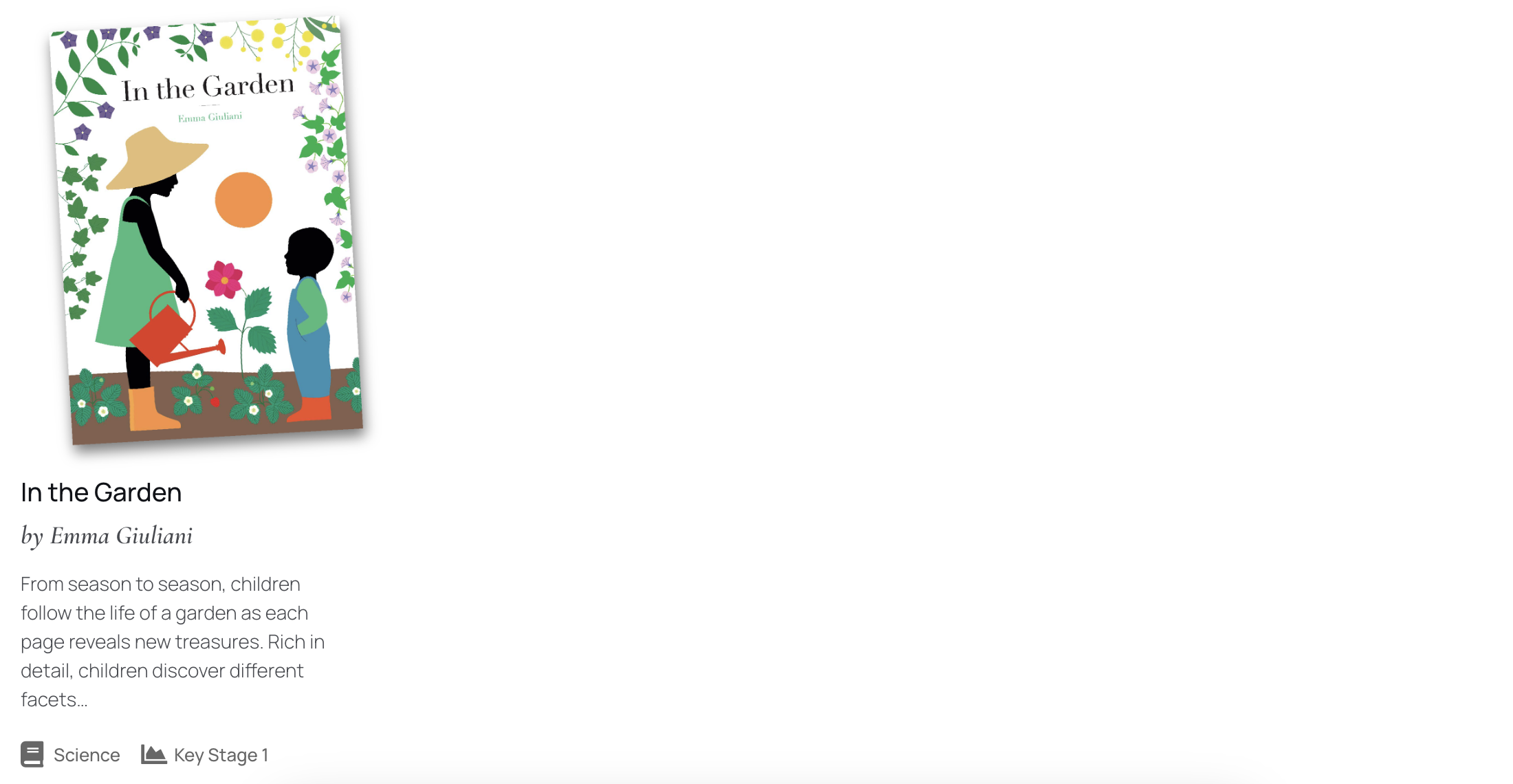 Key Stage Two