performance
In June 2019, Tyndale Primary School became a part of the Greenshaw Learning Trust, please find more information here.
As a result of this academisation, the school undertook a staffing restructure from September 2019.
Please find below the performance data and results for Tyndale Primary prior to this change.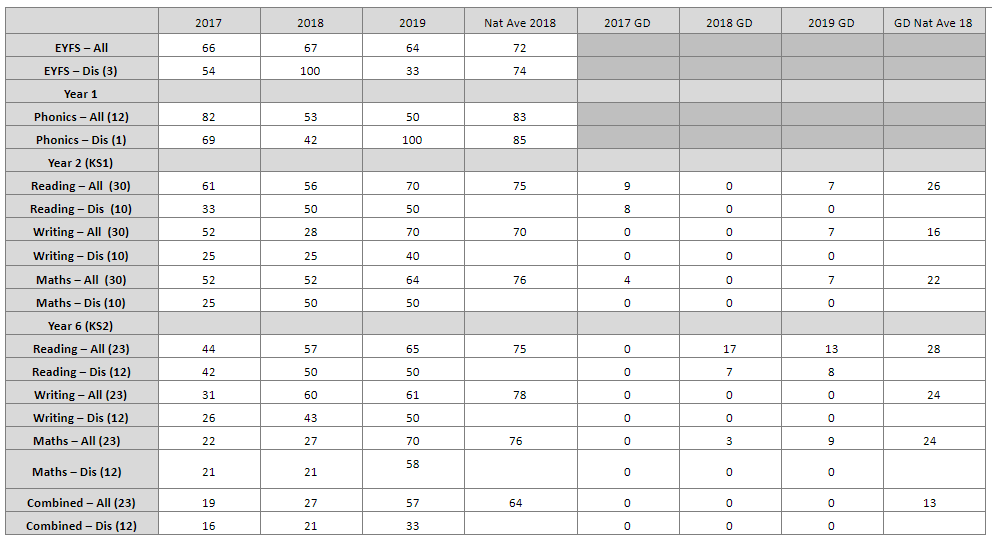 School Performance Tables
Tyndale Primary School's entry in the School Performance Tables, published by the Secretary of State on the Department for Education's website, can be accessed here.
HMI Monitoring Reports
Ofsted Reports